Welcome to Lucy
As Digital Plus are currently in lockdown due to the current situation in the UK, we thought this would give us some time to introduce you to some of the newer members of staff at Digital Plus.
In the last 18 months we have changed a few key members of personnel as we try to work smarter and deliver a better experience for our customers. The first of the newer recruits (who in fairness has been with us for over a year now) is Lucy
We sat her down (virtually of course) to ask her a few questions.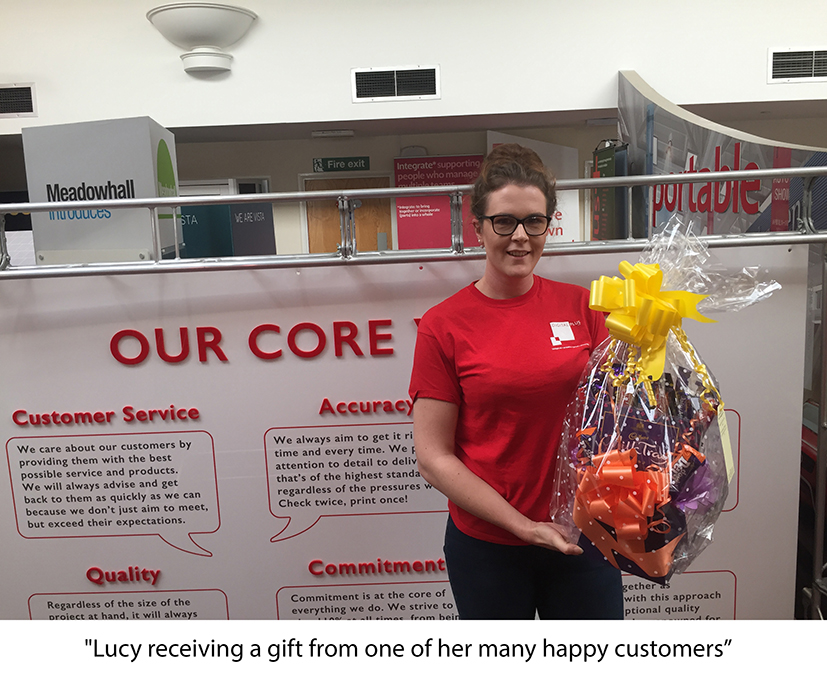 Q: What's your background?
A: Initially, I have been in customer service and sales roles. Prior to Digital Plus I worked as a buyer for a rival print company.
Q: What do you do at Digital Plus, was does it entail?
A: I am an estimator. I produce quotes based on a client brief and requirements. I often need to discuss with clients what they're wanting to make sure the quotes are appropriate. I quote for the majority of project work within the business and really enjoy this aspect of the role. I source all specialist items required for the projects handling a variety of external. I also handle work end to end, from handling the brief, quoting, booking jobs in and even handling couriers and collections!
 Q: What initially drew you to the role at Digital Plus?
A: I wanted to stay within the large format printing sector but wanted to change the role I had. Estimating seemed a great career change, also Digital Plus is a great place to work and knew this would be the case through my interview experience.
Q: Is this your first taste of the world of printing?
A: No, through handling the buying at a rival company I had a good knowledge of the products I would be working with at Digital Plus.
Q: What have you learned so far in your time at Digital Plus?
A: Patience, attention to detail and how customers vary dramatically based on needs and requirements, no job is the same!
Q: What do you enjoy most about the role?
A: I enjoy the large quotes and projects. It is great seeing these quotes and projects come to fruition. Also, when a customer is happy with their goods, I get satisfaction from that. I also like that I have built relationships with customers and can get to know them properly, its great to talk about family and normal life as well as work!
Q: What is your biggest challenge?
A: Patience but it's getting better
Q: Which of Digital Plus's products/services interests you the most?
A: I think they are all interesting for different reasons. I particularly like projects because you can see the items and graphics in situ when they have been installed
(You can see a variety of our projects over at www.digitalplus.co.uk/projects)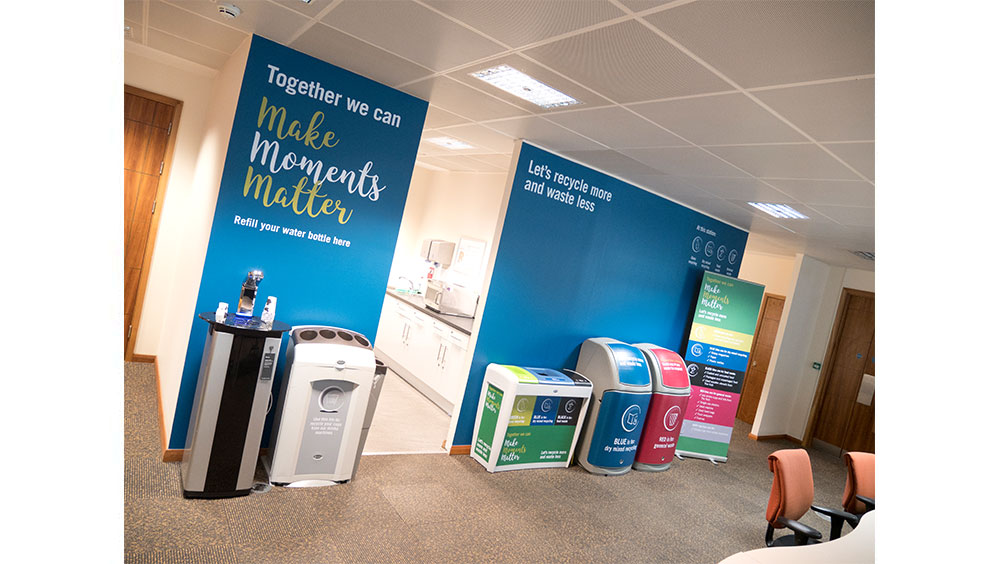 Q: What makes Digital Plus different to other Large format digital printers?
A: We are always looking at our pricing ensuring that we are as competitive as possible, we are hungry for the work and work really hard to get it. We have a large knowledge base between a number of employees (meet the rest of the team here). We will always endeavour to meet client's needs whether that's timescales or advice. We have great relationships with our customers and love it when clients are happy with their orders!
Q: Tell us a little about what you like to do outside of work
A: At the moment its lockdown so not much. But when its not such strange times I like the gym, seeing my family (particularly my nephews) and seeing friends. I also like shopping, reading, watching tv and cleaning – strange I know!
 Other stories
Read our advice on office branding as you consider the types of messages you will be displaying when we all return to work here.
It is important that we all think about the positive things right now so take a look at our 2019 highlights here, we did not envisage the situation we find ourselves in now, when creating this piece!
We hope that you and your families are all safe and look forward to talking with you soon!
Take care,
For any quote requests we are operating a skeleton staff who can be contacted on mail@digitalplus.co.uk.