The countries events and exhibition industry were hit seriously hard throughout the pandemic. Events cancelled, business's closed and people left without an income for a period which did not seem to end. What we do not want to do is play down how serious this was or indeed continues to be, but we did want to look at the positives of the recent weeks in seeing some of the country's events come back to life and opening their doors once more.
To see various events graphics being produced at Digital Plus in preparation for doors opening fills us with excitement. Event graphics are some of the most exciting creatives we work on and a long throw away from the COVID/Health & Safety signage (that although was very much needed) was a frequent sight in production for a long period of time.
We sat down with David Brisk, Sales Manager at Digital Plus to ask him what his thoughts were on the event industry trying to find it's feet once more.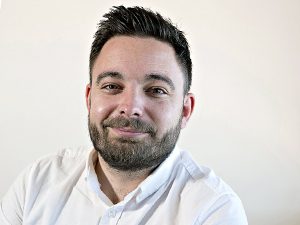 "I think personally for myself and Digital Plus, it's about one thing, people! Technology is a wonderful thing and something we would struggle to do without in both our professional and personal lives, like many businesses most of our communications are handled electronically – enquiries, quotes and emails are a constant. It's a standard day at Digital Plus if most of us have sent and received 100 emails a day (which are always replied to the same day)!
So, to bring this back to events, why do I think they are important? It's simple really, a full day of nothing but talking to potential customers, no interruptions on email or telephone, just 100% focus on your reason for being there, to connect with people.
Digital plus are relationship people, there's no other way to say it, we thrive in building relationships and finding solutions for customers new and existing, forming long term partnerships. We all see the value in acquiring new business and an event gives you an important stage in that process. Technology may have changed the way we do business on a day-to-day basis, but people still remain at the centre of any decision-making process and an event gives you the perfect opportunity for that perfect uninterrupted conversation."
Thanks David, as we touched upon at the start of this, it's been amazing to see the event graphics downstairs. The creatives have been bold to grab the attention of the passers-by, the materials have been varied as has the type of customer we have been producing them for, from National brands with world-wide recognition to local companies looking to increase their enquiries for 2022. Our hope for next year is that our customers who work solely in the event industry can gain confidence moving forward and that the events are bigger and better than ever.
We urge anyone who is on the fence about attending or exhibiting at an event, however big or small, to take the plunge and support the event, support your local business community, and take part in some uninterrupted conversations!
Recently we were lucky enough to work with the fantastic team at The UK Wedding Event for their event at York Racecourse. The client was in need of creative assistance, production and delivery within a 4 day period and we are glad to say we rose to the challenge where others could not!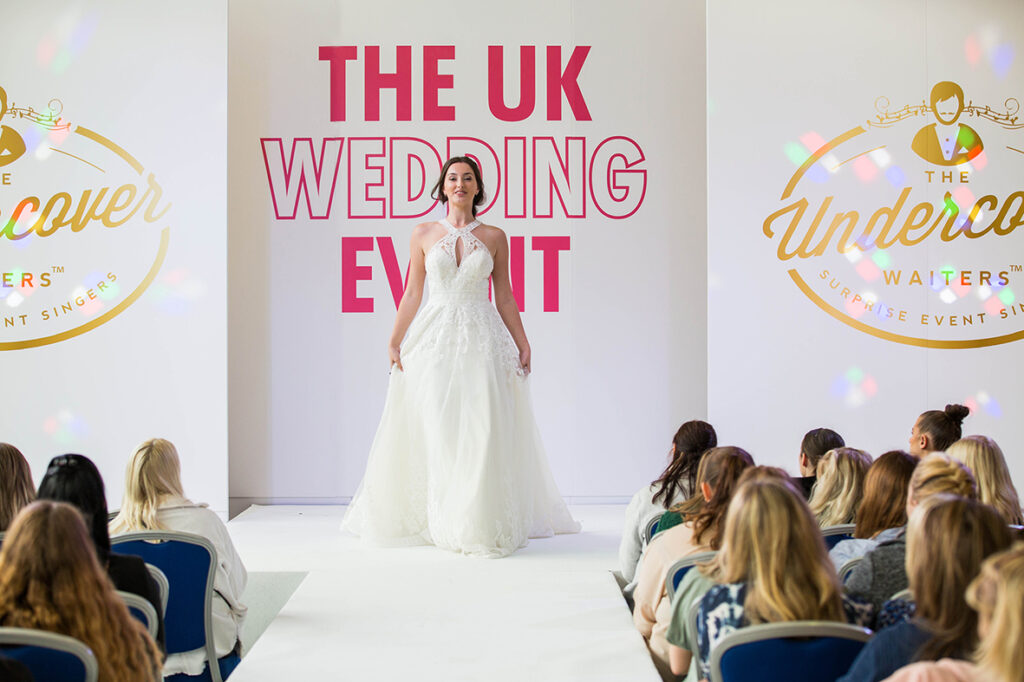 "Thanks again for everything, brilliant job, great communication and support throughout the process" Rob – Event Coordinator The UK Wedding Event
If you are looking for a solution for your next event please call the team on 0113 2783133 or email mail@digitalplus.co.uk for a competitive quote today!