A Frame & Outdoor Stands are an excellent way of getting your message across outdoors. These are essential for providing vital information to visitors and customers at events or on the high street. Our range of frames and displays are ideal for brand promotion or for when you need to put your safety message first.
Consul Outdoor Poster Stand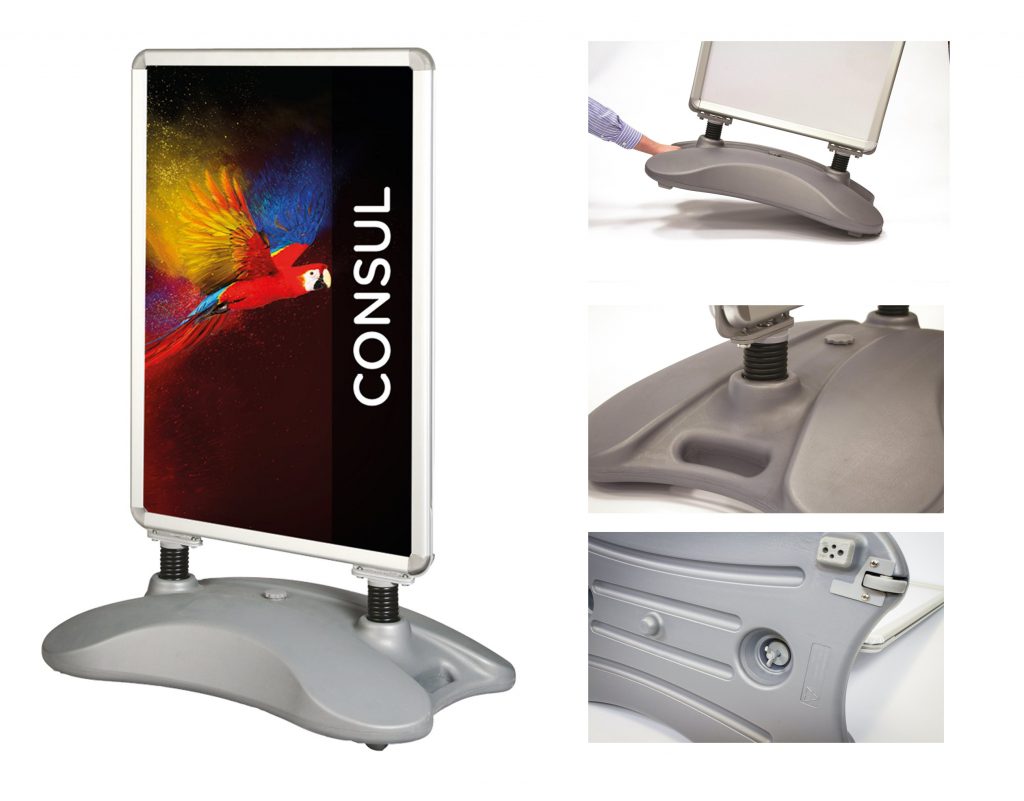 A weighted base and spring-mounted graphics display make the Consul Outdoor Poster Stand an ultra-robust solution for demanding outdoor environments.
Virtually indestructible, it's perfect for semi-permanent installation in high traffic areas that are exposed to the elements such as forecourts, pavements, garages and fuel stations.
Consul can be used as a single or double sided display and graphics are quickly and easily loaded into the dual snap frames while anti-glare covers protect them from the weather. The moulded plastic base can be filled with either sand or water, includes built-in wheels for easy transportation, and combined with the spring mounted display delivers superior performance even in windy conditions.
Available in A0, A1 and B1 sizes, the Consul comes flat packed for easy assembly.
Herald Outdoor A Frame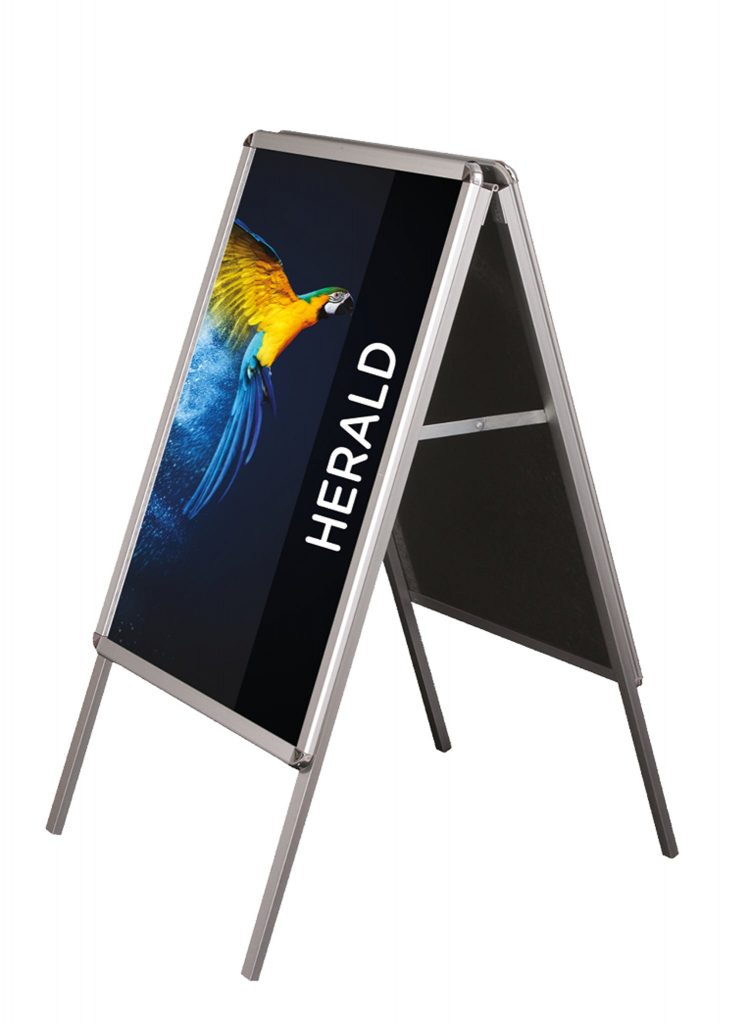 A classic A-frame design boasting refined features to enhance its performance, the Herald Outdoor A Frame can be used either single or double sided.
The smart, brushed aluminium frame is both lightweight and strong while a sturdy hinge ensures stability, making the Herald ideal for both indoor and outdoor use on busy thoroughfares.
Graphics are quickly and easily inserted using the convenient front loading snap frames, while anti-glare poster covers protect your graphics from fading and maximize visibility in bright sunlight. The frame folds completely flat for easy transportation and storage. Available in A1, A2 and B1 sizes.
We have a vast range of quality stands, so should your requirement be a little out of the ordinary we are sure we can fulfil your needs.