These outdoor promotional signage products are specialised. They offer a robust solution which are designed to be weather resistant. Perfect for those looking to trade outdoors.
We offer a variety of promotional signage including A frames and pavement cases specially made to go outdoors. Our selection of free standing graphics are impactful, while also carry the benefit of the graphic been interchangeable. All products have a small footprint and are easily transported.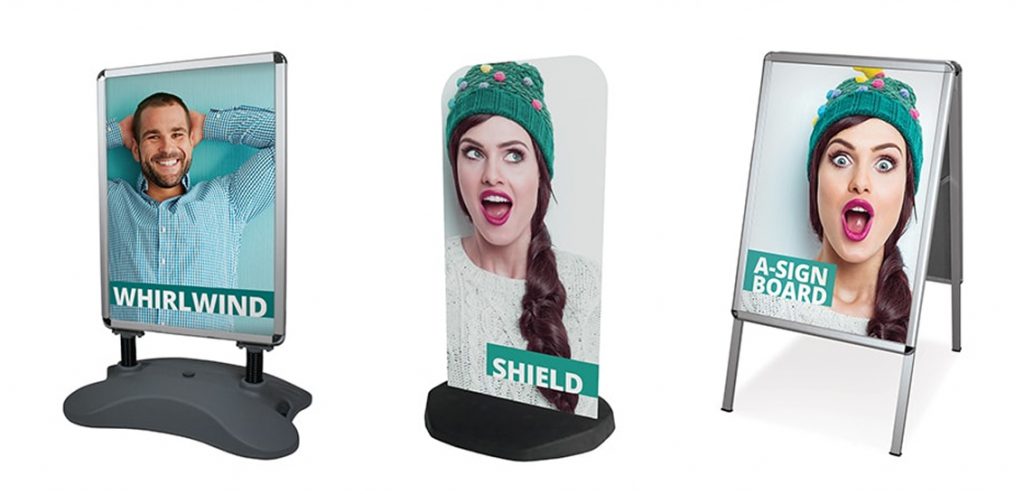 A combination of these products can give you a varied yet professional look and can be changed around as the need requires.  Take a look below at our counter, which comes with shelving provided for storing things away. Alternatively maybe some flags catching in the wind will help you stands out in a crowd.

Weatherproof posters are un-rippable and roll-able and can be used time and time again.  We use a range laminates that protect against rain and sunlight, meaning you don't need to worry about your printed graphic being un-useable in 12 months time.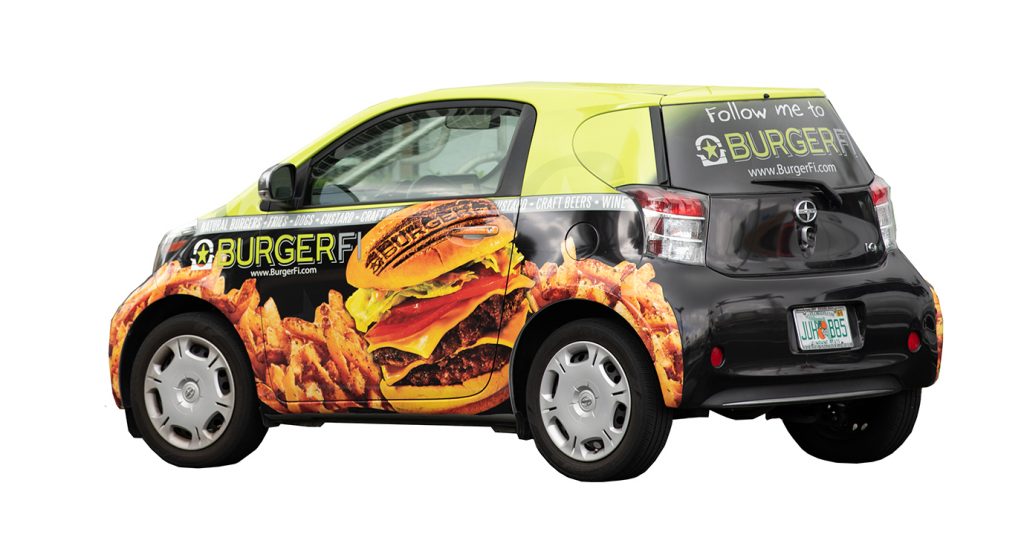 Taking a car or van to your trading area?  We stock a variety of magnetic vinyl. Create the ultimate set of temporary graphics that be removed before you drive home after a hard days work!
Our outdoor promotional signage will make your advertising simple and is a very affordable way of getting yourself seen. Please feel free to call us on 0113 2783133 to discuss your requirements or email mail@digitalplus.co.uk
If you are trading indoors, why not take a look at a few more ideas here.