Looking for affordable printing for schools?
For any school or educational facility, budget is hugely important. And if you're managing a visual project with limited funds, it can even be a worry. But with so many digitally printed products available, you might be surprised what can be achieved.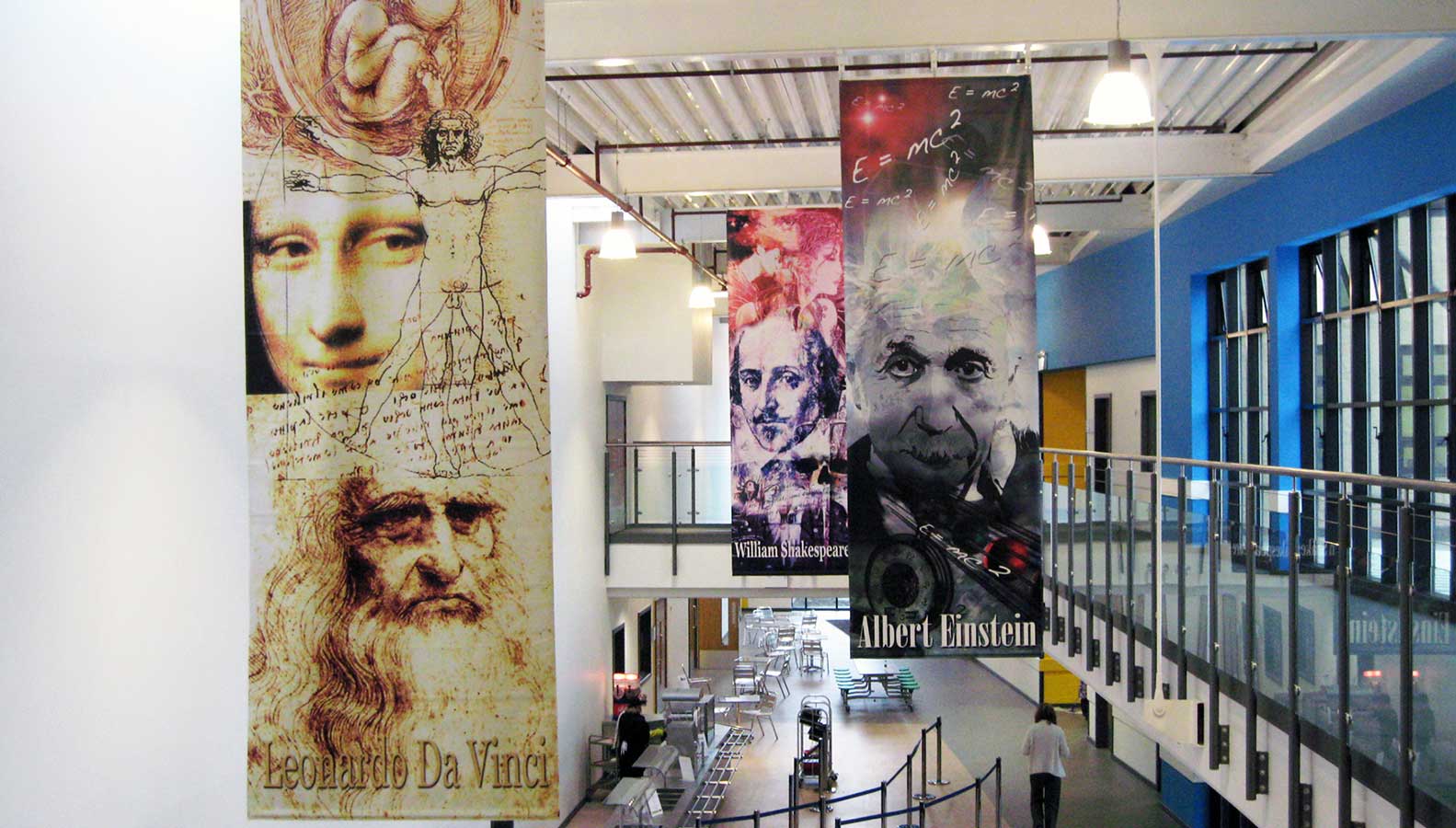 What type of printed graphics are available to schools?
Almost anything! But, we commonly supply internal wall coverings and vinyl graphics to decorate space and label different areas. We also help schools make their building safe and easy to navigate with wayfinding signs and support them on announcing news and events.
Printed graphics for schools:
Wall coverings and wall vinyl
Interactive display boards
Floor and ceiling graphics
Entrance and outdoor signs
Signposting and wayfinding

Making your school a vibrant place to learn
Whenever we're approached by a school, be it through the school business manager, a senior leader or a teacher, they always want their graphics to achieve a few common goals…
Impress and excite the students
Improve the school and its appearance
Make students, staff and parents feel proud
To help them tick these boxes, we'll start by asking them if they have a design in mind or if they require our in-house designers to produce the artwork. In both these cases, we find that some discussion with our team usually helps develop the initial ideas and formulate a solid plan.
Here's how the process typically works:
Site visit – the project team will visit your school or college, identifying the areas suitable for graphic placement.
Recommendations and surface testing – we'll confirm the best installation methods and, if necessary, we'll perform adhesion tests (these are important when working with vinyl graphics).
You'll receive a project document – the full installation is scoped out within the project document and you'll see visual mock-ups of how your proposed graphics will look.
Quote provided – this is the point where any of your questions can be answered, options are chosen and tweaks made to the designs.
Print and production – Your new graphics will be printed and prepared at our facility, before being sent for delivery and installation.
Graphics are installed – we complete the installation at a time convenient for you, most likely when the building is quiet or empty.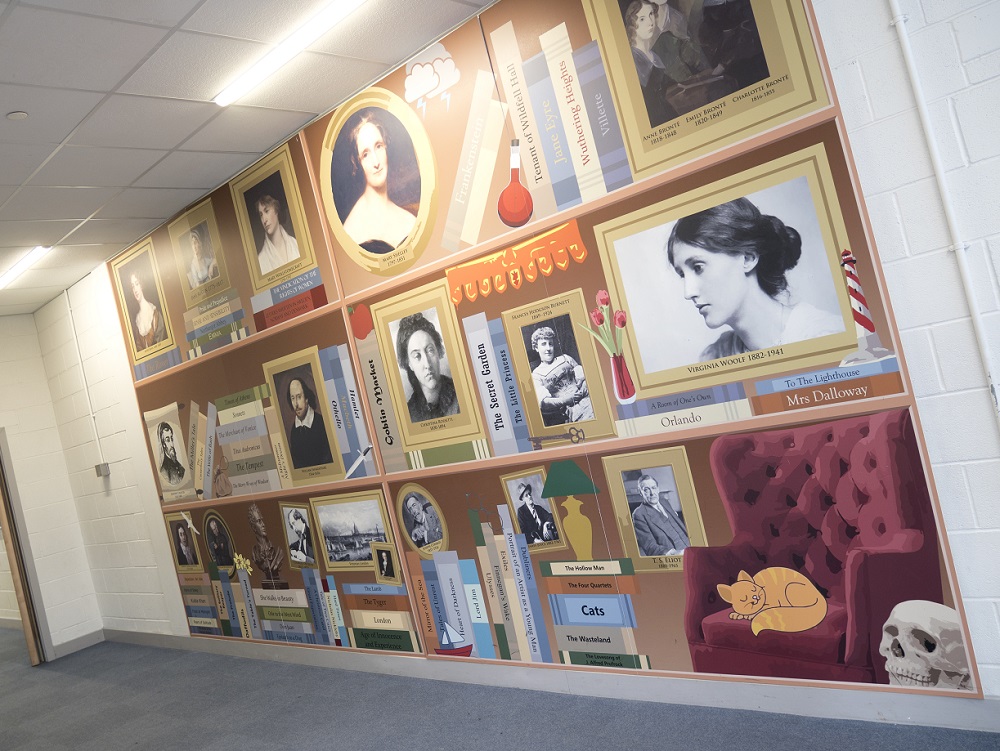 Printing for schools – made affordable
To be certain we can deliver exactly what you need within the allocated budget, we offer various options at different price points. But, that's not to say we would ever propose a 'cheap' product.
We only ever install graphics we know are safe, hardwearing and fit for purpose. We're also pleased to offer registered schools practical repayment terms, following the necessary checks, making things easier from a financial perspective.
Are you a school, college or learning centre looking for affordable printing? If you'd like our help, simply get in touch on 0113 278 3133 or via sales@digitalplus.co.uk and we'll help you find the right products.