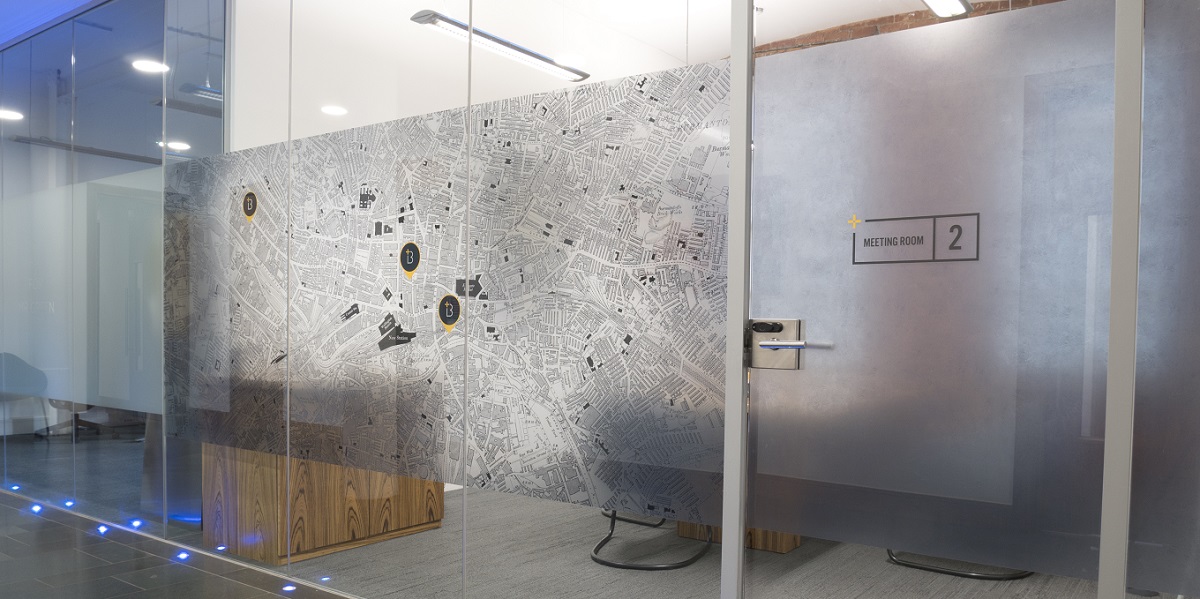 How to apply vinyl stickers
Visual graphics are our world. Window graphics, wall graphics, graphic displays, posters and banners, signage (indoor, outdoor and point of sale), we deliver it all.
Having spent 20 years in the visual graphics game, we've perfected our products and services. Which is why we're called upon by local businesses as well as clients including Npower and Jet2.com.
As established experts within our field, we take pride in creating projects that deliver the best possible results. This means we spend just as much time perfecting the design and production side of things, as we do the execution. We also make it easy for clients who are able to install products on-site themselves, providing ready to use materials and clear instructions.
With this in mind, here's our expert advice on how to apply vinyl stickers – straightforward vinyls and more complex cut vinyls – to windows.
How to apply vinyl stickers – a step-by-step guide
Spray methylated spirits on to the window and wipe dry.
Spray soapy water on to the window.
Place the vinyl sticker on the window with the backing paper facing towards you.
Remove the backing paper.
Wet the adhesive side of the vinyl sticker with soapy water (so that you can easily adjust the graphic).
Turn the graphic around so that the adhesive side is against the window.
Position it exactly where you would like it to go.
Lightly spray the vinyl sticker again with soapy water and then use a paddle or squeegee to squeeze out the water to the edges, so that the vinyl starts to stick.
Carefully dry the area around the vinyl.
Leave the vinyl to dry naturally.
Now see us do it 
How to apply cut vinyl stickers – a step-by-step guide
Clean the window with methylated spirits and then wipe dry.
Use tabs of masking tape to position the graphic where you would like it to go on the window.
Stick the vinyl sticker to the window.
Use a spirit level to check that it's straight.
Use masking tape to firmly stick the top of the vinyl into place.
Carefully remove the backing paper.
Pull the bottom two corners tight and stick them on to the window.
Use a paddle or squeegee to press the vinyl on to the window.
Remove all of the masking tape
Carefully remove the top layer of clear application film.
Watch how we do it
We hope you've found this advice useful and that it's provided you with everything you need to go away and apply vinyl stickers. If you have any queries or would our help with applying vinyls for you or any other visual graphics support, contact us on 0113 278 3133 or via sales@digitalplus.co.uk.