The power of POS: 10 expert Point of Sale display ideas you must try
Ever found yourself wondering what's the point of Point of Sale (POS) displays?
There's actually a lot of value in them. Tactics come, and tactics go, but POS displays are one of the tried-and-tested marketing tools that have stood the test of time.
Time and again, POS displays prove their worth within all sorts of bricks and mortar retail environments, from supermarkets and corner shops, to multi-level department stores. According to NPD Group, window displays alone influence 24% of purchases.
POS displays pull in potential customers, convert leads into buyers and boost upselling
Ever found yourself tempted to grab that bag of popcorn that's looking incredibly appealing next to the supermarket conveyor belt (even though it wasn't on your list)? Or perhaps you've just popped into that clothes store you always walk past because you spotted the 50% off sign in the front window? That's the full force of POS in action, and these two examples are just the start.
POS displays vary from countertop boxes, posters and life-sized cut-outs and stands, to banner, entrance and end-of-aisle promotions
Some can be larger than life and really in your face, while others are there on a more subtle scale, tapping into consumers' subconscious purchasing decisions. All of these options are about attracting consumer attention, driving sales and raising brand awareness.
So, we've briefly explained what POS displays are and what they look like. We're now going to focus on what they look like in a bit more detail, because it's our area of expertise.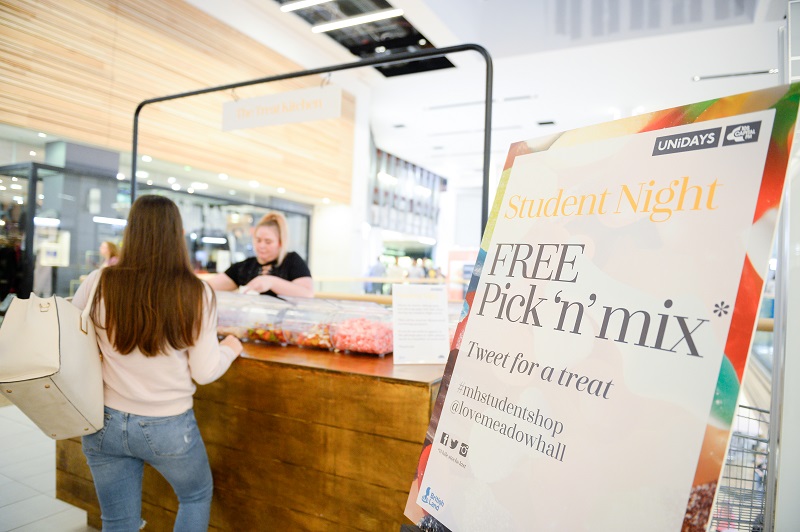 10 Point of Sale display ideas everybody should think about…
We regularly work with retailers on creating POS displays that are more head-turning than the last. With that in mind, here are some creative Point of Sale display ideas for displays that stand out:
Use unique shapes to really make your displays look different and get noticed.
Make your displays literally pop withcolour (avoid monochrome designs, they're a real no-no).
Establish a main focal point and then build the rest of your display around it.
Think about the psychological impact of your colour scheme on customers. I.e. red = energy and urgency; black = sleek, blue = trust-building, purple = soothing, and so on. (View the full colour wheel in our blog 'The impact of colour choice in design')
Encourage greater 'eye appeal' by incorporating interactive features, such as touch screens and QR codes.
Use lighting to draw attention to your POS displays and make them look more visually-appealing.
Don't make your displays too busy, cluttered spaces can instantly put people off.
If possible, create displays that demo what you're promoting or allow shoppers to try it out. This is one of the best ways to boost engagement and conversions.
Follow your brand guidelines by carrying them through into your POS displays to achieve more of professional, consistent finish.
Be crystal clear about what you're communicating and what you want people to do once they've checked out your displays. Both your text and visuals need to make sense and be easy to understand at a glance.
POS displays are a whole new world in themselves; an exciting world that's evolving by the day and creating incredibly powerful results in the meantime. The Point of Sale ideas we've listed above are some of the fundamentals that are always worth considering, especially if you do it through the eyes of your target audience.
We hope you've found the insight we've shared with you useful. We're happy to provide you with more details or discuss your Point of Sale ideas, and how we can turn them from idea into reality, with you. You can reach us on 0113 278 3133 or sales@digitalplus.co.uk