Pop-up display stands with added Zest
Zest Mixology is the UK's leading supplier of pop up bars for business events and private parties. They take pop-up bars to conferences, events and parties across the UK, serving up premium drinks with an added touch of flair.
To go the extra mile for their customers, Zest provides a branded bar service. This allows customers to make their pop-up bars unique, eye-catching and on-brand. Each time a Zest customer uses the service, we print their chosen design.
We regularly create pop-up display stands for businesses here at Digital Plus, and have an in-depth knowledge of the best materials for the job. As such, we're now Zest's primary partner.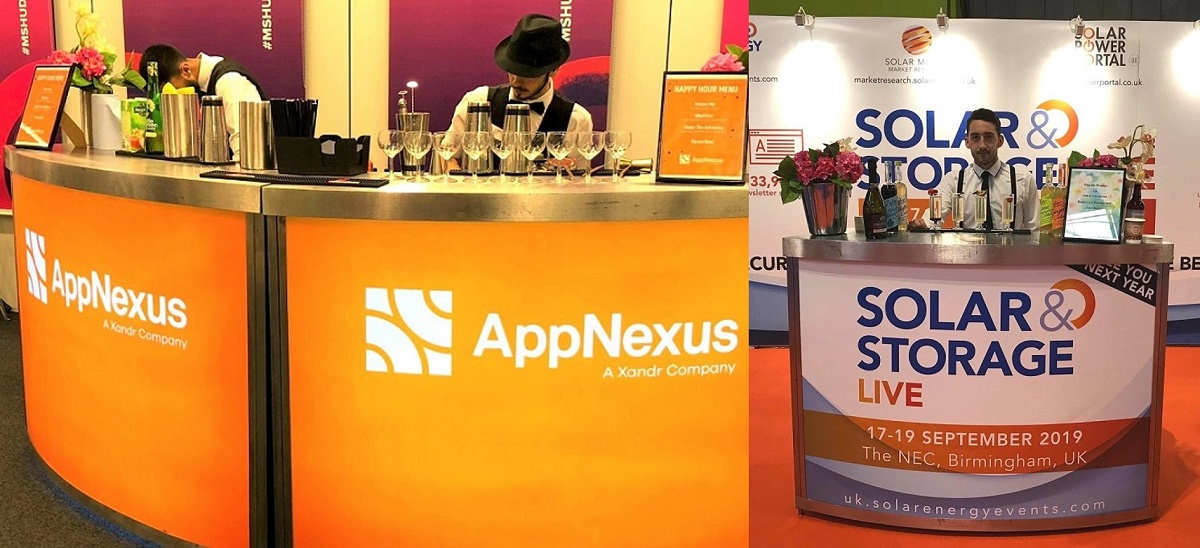 'We are delighted to partner with Digital Plus to deliver this fantastic service. They supply all of the branded panels for our bars that are always of premium quality.'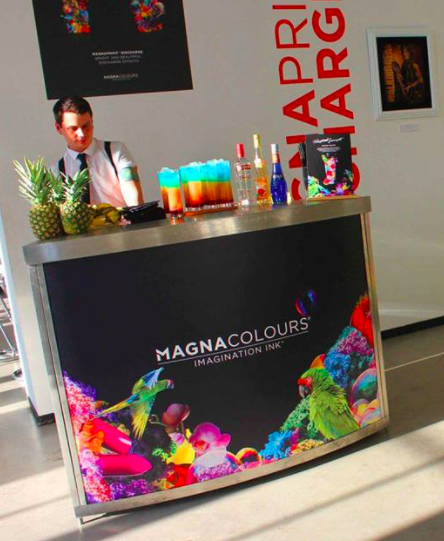 Hayley Smith, Sales & Marketing Manager, Zest Mixology
When you're in the events industry, meeting deadlines is an absolute must and it's important suppliers can work to schedule. If this doesn't happen, it can reflect badly on your business…
We've been working with Zest since October 2018 and have developed a streamlined process for delivering quality, every time. It's simple, but highly effective.
It goes like this:
The design is formulated by Zest or their client.
We advise on details, such as file type and materials, where required.
Zest drop off the bar panels.
We print the vinyls and mount them to the panels.
And off they go to the event!
Making your event printing hassle-free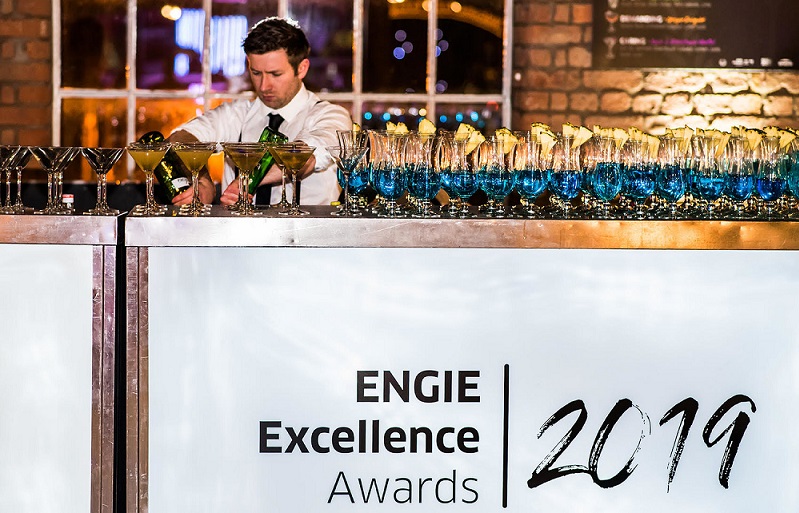 When printing to a client's own materials, sustaining quality is always our priority. We also make sure that we advise on the best materials and methods wherever possible, developing an almost second nature understanding of what's required.
For businesses like Zest, it makes sense to partner with one supplier. It ensures consistency and means nothing's left to chance. Zest know that three working days is enough time for us to turn around their orders, and they know we've done it quicker when required!
We provide branded panels a few times a month now. It's great knowing we're adding to Zest's customer experience with high quality print. We're also on hand to provide new ideas and help them create fantastic solutions for getting their clients' brands seen.
Do you require pop-up display stand graphics? You can get in touch for a quote on 0113 278 3133 or via sales@digitalplus.co.uk.