Why bother with a corporate wall mural?
Corporate wall murals and custom wall graphics are no longer reserved for the likes of Google, Facebook and Spotify, but are regular features at company HQs of all sizes. But what makes them so popular? And what are the benefits of commissioning one for your business?
Well, a corporate wall mural can…
Share your company identity.
Brighten up dull, empty walls.
Impress clients and visitors.
Create an engaging environment for employees.
Promote company achievements.
Create inspiring meeting spaces.
Make your premises your own.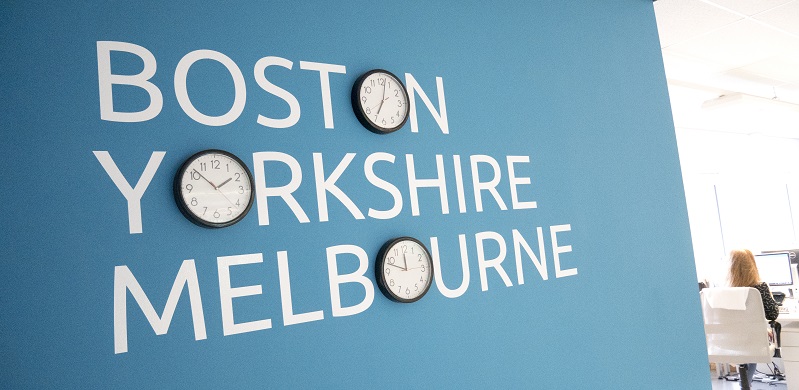 Time to enhance your office?
Clean, bright and comfortable surroundings make for a more contented, productive workforce. Wall graphics are just one of many, easy ways you can upgrade your office space to make it more appealing.
The thing that makes murals such a popular choice for sprucing up corporate office space is that they are customisable, cost effective and simple to install. They can also be removed easily, making them the ideal solution for leased properties.
Share your culture and values
Rather than opting for a quick lick of paint or hanging some pictures, a corporate wall mural allows you to create something completely unique and personal to your company that everyone can enjoy.
You could use your mural to…
Celebrate your city or region
Share your company's values
Display a company timeline
Commemorate key achievements
Represent your employees
What's your style?
The beauty of commissioning a mural or graphic display is that you can choose a design that suits your brand. Is a colourful, quirky illustration your style? Could inspirational quotations work effectively? Or perhaps smart, sleek photography would set the right tone?
The possibilities are endless and it really depends on the kind of environment you hope to create. Getting your team involved in the ideas stage is a nice way of making sure your finished mural hits the mark. It's also a great way of helping people feel more at home within their working environment.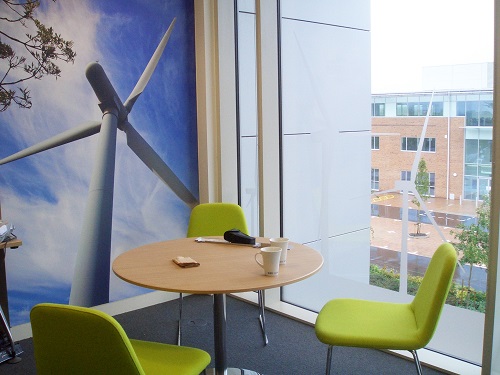 Simple, effective and easily attainable
While wall graphics aren't going to revolutionise your business, they're a simple, but effective touch that can enhance the way people feel about their day-to-day surroundings. They look great and don't break the bank, making them an easy, convenient way for organisations to update and personalise their office space.
Want to request a quote for your very own corporate wall mural? Get in touch with our team today.