Design and Print Services
Expectation vs. Reality
If you're looking for design and print services, you may know exactly what you want. With a design in mind, it's simply a case of finding a quality printer within your budget.
However, there may be times when you need a little more guidance. Let's say you have a new shop or office, or an empty display wall and you want to fit it out with signs and graphics. Even if you have a rough idea of the images and text you want to use, you'll need to create some designs first.
This is where you need the help of a digital printers, who will provide you with a complete design service. But what actually is a design service? Well, it can vary depending on the printers you work with. Take our service, Project Plus, for instance with its:
UK site surveys
Experienced concept design team
Project scoping documents, including visual mock-ups
Dedicated account management
24/7 installation service
Not every design and print service is as comprehensive as Project Plus, it's therefore important you are clear on what's included up front. Below, we've taken a look at some of the most common expectations regarding design and print services versus the realities.
Expectation:
"I can provide a quick one-line email and the graphics will work out fine, first time."
Reality:
Some digital printers may claim this is possible, but it's not. And they would be short changing you by suggesting it was! In reality, designing signs and graphics requires planning, research and a clear understanding of the end goal. Not to mention a site visit and proper project scoping.
For large projects, we visit the location and talk to you about what you hope to achieve. This helps us bounce some ideas around and set clear objectives for the results. It's taking the time to understand the project at this stage that makes all the difference.
Expectation:
"The graphics won't look how I want. I need to have complete control of the design."
Reality:
First of all, digital printing companies are experts in visual communications, so you should trust them to offer sound advice. A quick glance at a company's previous work or their blog should provide you with enough information to feel confident they're capable of doing a good job.
Secondly, you'll get the chance to see how your designs look before they go to print. Typically, you'll receive a sample document as part of the design process, complete with visual proofs. These proofs will show you exactly how your new graphics will look and enable you to make any necessary changes.
Take a look at the design proofs below that we created for Club Energy Gym, Retford. You can see how the proofs match up exactly to the finished graphics.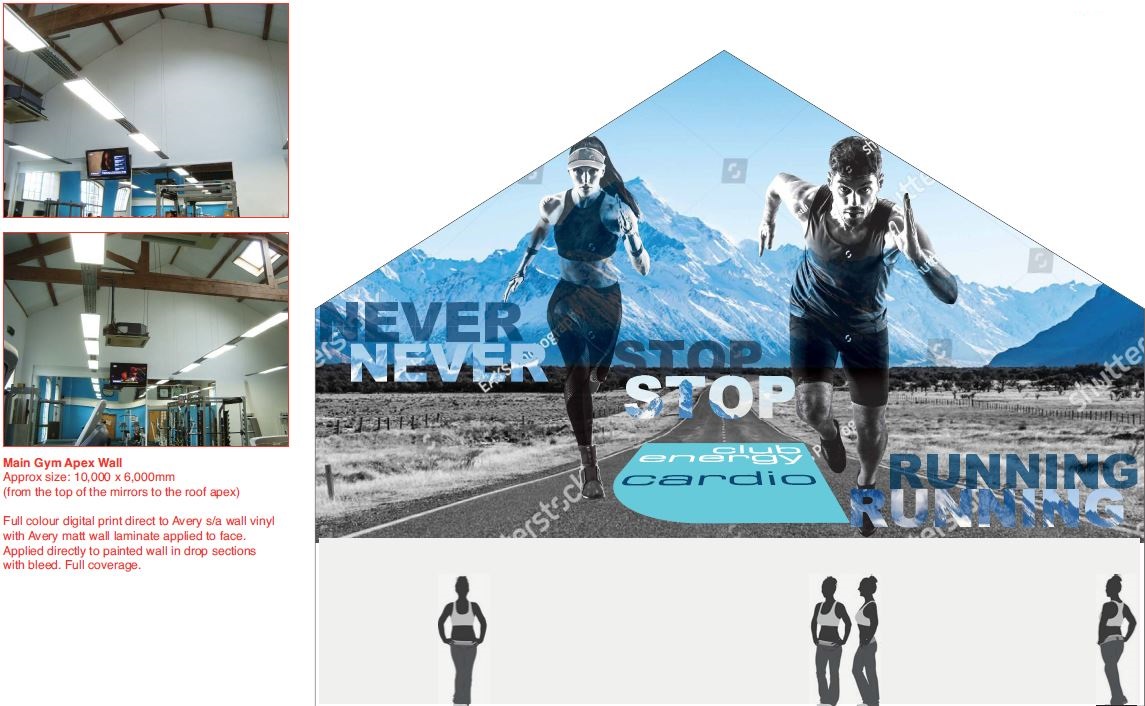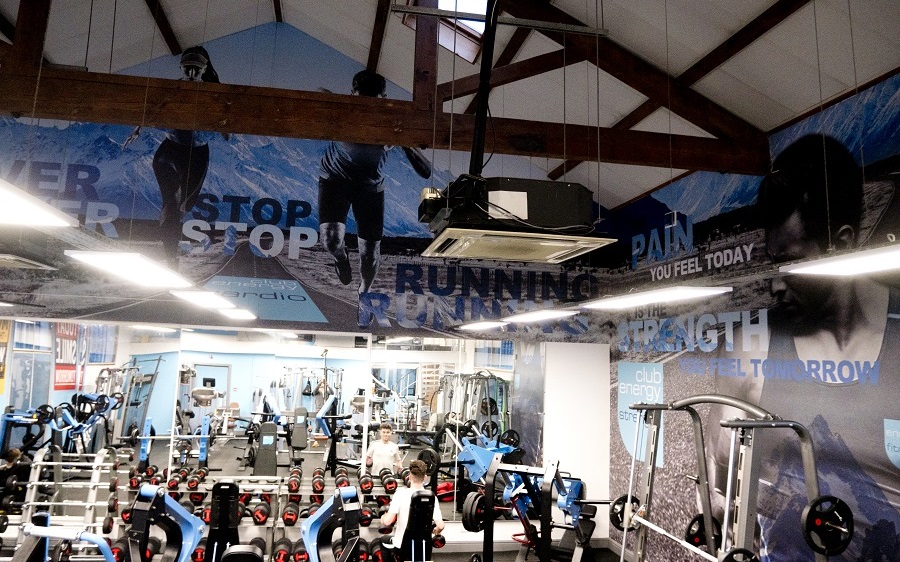 There should be no ambiguity when it comes to your designs and where they will be placed. Being certain of this means you can go into the production and installation phases confident your visuals are going to look as fantastic as you expected.
Expectation:
"It's going to be a hassle making sure our message is clear and that it's communicated using the right materials."
Reality:
This shouldn't be a worry for you, as this is the job of your print expert. But, that's not to say you won't have your say or be kept informed. At Digital Plus, we provide a sample pack where you can review sample materials and decide which option you prefer. You'll also receive professional advice on what materials and processes will be most effective for your specific requirement.
The aim of design and print services is for you to be provided with a joined up approach to and receive advice about your project. Your project coordinator is there to keep you in the loop, while the design team will develop your ideas. And it's the job of the production team to turn them into a reality. The result is you have a team of experts on hand to make sure your message is memorable.
We hope this has given you a good idea about what the best design and print services should include. If you have a project you'd like to discuss you can get in touch on 0113 278 3133 or via sales@digitalplus.co.uk.