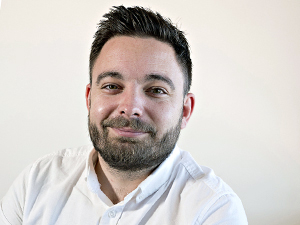 We're a busy lot at Digital Plus, bringing large format printing services to the people of Yorkshire and beyond. We produce and install a vast array of printed signs and graphics each week, with our team always on hand to make sure each project is spot on from concept to completion.
We've recently expanded our team to include brand new Sales Manager, David Brisk. David will be making sure our customers always receive the best possible service and the right signs and graphics for their site.
To introduce David properly, we sat down to ask him a few questions about how he's settling in. Here's what he had to say…
Q: What's your background?
A: I've been in sales since the age of 16, from working retail jobs while at college to taking my first sales representative position at 20. Since then, I've worked in every function of sales at some point in my life. I've done telesales, field sales, new business, business retention, sales trainer, product trainer and sales manager running a team.
Q: What initially drew you to the role at Digital Plus?
A: I'd say the Managing Directors. They're both very passionate about what they do and it had been some time since I'd felt that way. I also liked the idea of joining a growing company that isn't a huge PLC, where it takes months to make any changes. If there's a better way to engage with our customers or handle an internal process, I want to be able to implement that.
I wanted to be part of something, not just a number. And from my initial meeting with the team, I knew this was a business where I could grow and be proud of everything that left the production floor.
Q: Is this your first taste of the world of printing?
A: Of large format printing, yes. But I spent 7 years with The Yorkshire Post which has given me some understanding of the world of print.
I started as a sales representative and became the manager for the field based team covering the North & East of Yorkshire. Although the world of newsprint has moved into the digital space, The Yorkshire Post remains very strong in print and I owe much of my commercial knowledge to them.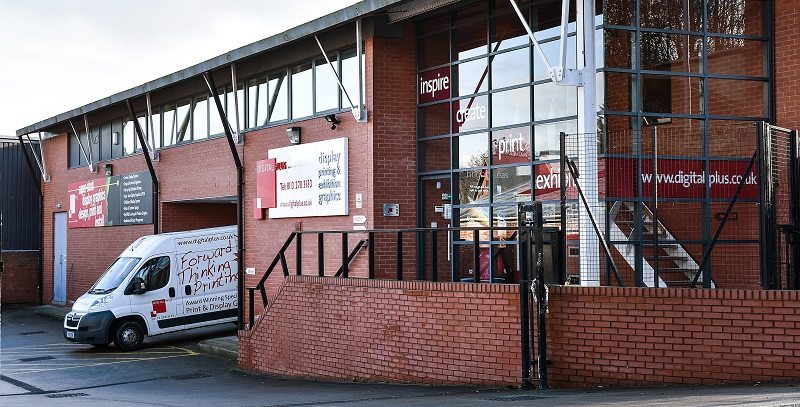 Q: What are you excited to learn?
A: In terms of large format printing, probably the technical side; how we print; why we finish in a certain way; what different techniques are used; and how to get the best results.
Digital Plus print has the capacity to print onto over 50 different materials, on printers up to 3m wide. So, there's definitely a lot to experience when it comes to the production of graphics. I'm into my third month now and I have soaked up so much information, every day I learn something new!
(Check out our infographic 'A close look at our large format print capabilities' to find out more about our facility and large format printers)
Q: What are you looking forward to most about the role?
A: I think the variety each day will be really interesting. One moment you're on a site visit discussing external signage and window graphics, the next you're talking to a client about exhibition panels for a large conference. It's refreshing visiting different locations and talking to a range of clients about their unique requirements.
Q: What do you think will be your biggest challenge?
A: Learning all about the products, perhaps. Digital Plus offer such an extensive range of printed products, it would be impossible to know everything in such a short space of time. But the team here are knowledgeable and helpful, so it's not been an issue.
Q: Which of Digital Plus's services interests you the most?
A: I think our ability to offer a fully managed project service is fantastic.
Many clients come to us with an idea of what they want to achieve, but don't quite know where to start. We can offer them a service which not only takes this hassle away, but helps them achieve something better than anticipated too. It's a real point of difference for us.
Q: What are your first impressions?
A: All positive so far! Great set of people, great product quality and fantastic customer service. I've now managed to meet most of our regular customers and they all speak very highly of the service we provide. As a commercial lead, that's a joy to hear.
Q: Tell us a little about what you like to do outside of work
A: Outside of work, life starts and ends with my family. My daughter is 3 years old and the centre of everything we do. That includes plenty of trips out, visits to parks and the normal parent stuff – I wouldn't want it any other way! I'm trying to persuade my better half that we should start taking her to the Rugby at the moment… not sure I'm winning that conversation though!
Want our help with your next project? Talk to our team today about your ideas and we'll help you formulate a plan.