Your trade show display is the main thing that'll get your business noticed by your target audience at events. The right design helps set you apart from the competition and reach new customers, but this is only possible with careful planning and creative thinking.
Whether your business attends 1 or 100 trade shows a year, you want to make sure you create the best possible impression at each one. Otherwise, what's the point in attending?
To help you prepare for your next trade show, we've pulled together some important factors to think about when planning your display. Take a look…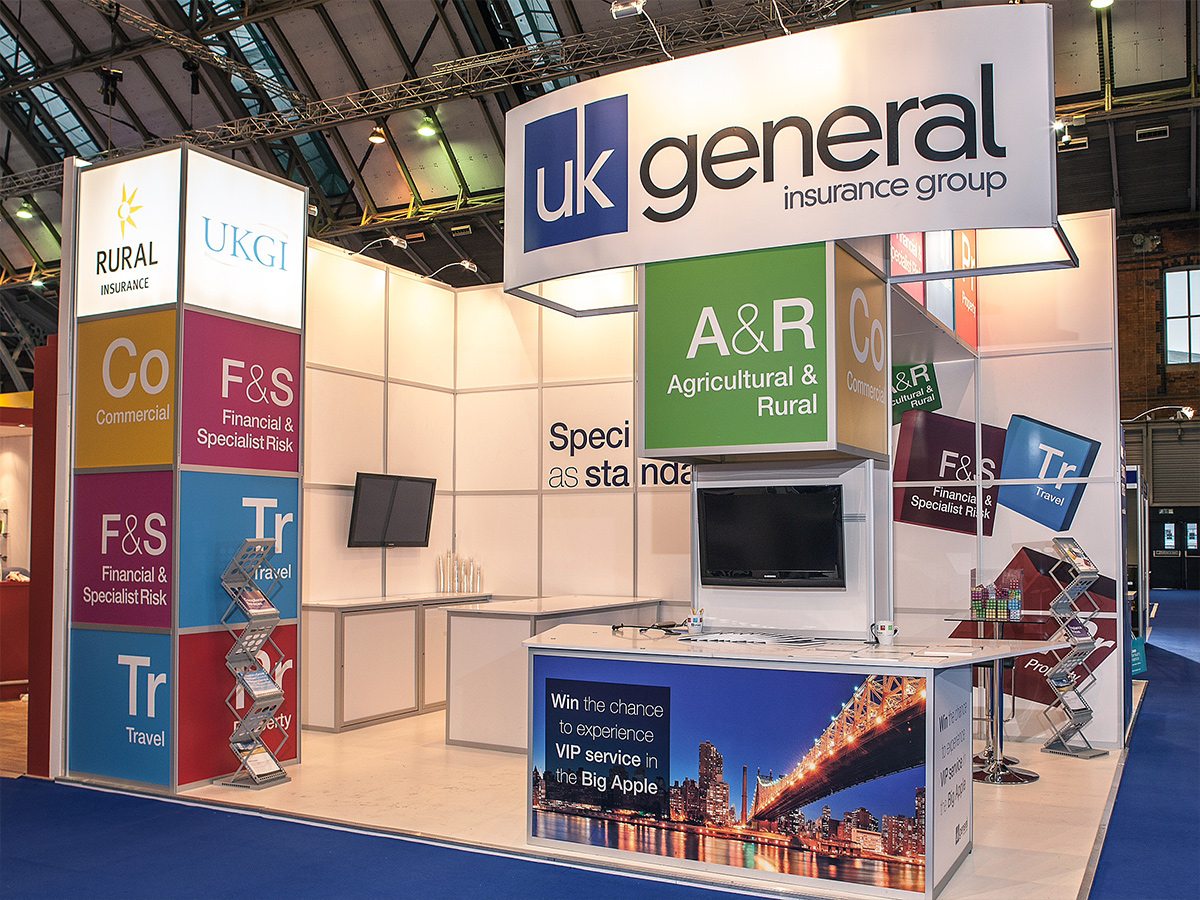 1. Keep it on brand
It might sound obvious, but don't be tempted to stray too far off-brand when exhibiting at a trade show. You might want to play around with a theme or create a really bold, eye-catching design, but make sure you do this within the parameters of your branding.
If you create an unrecognisable display, you risk not being noticed by customers or prospects, who are already aware of your products and services. Besides, trade shows are all about getting your name and logo seen by as many people as possible, so keep your branding clear and consistent.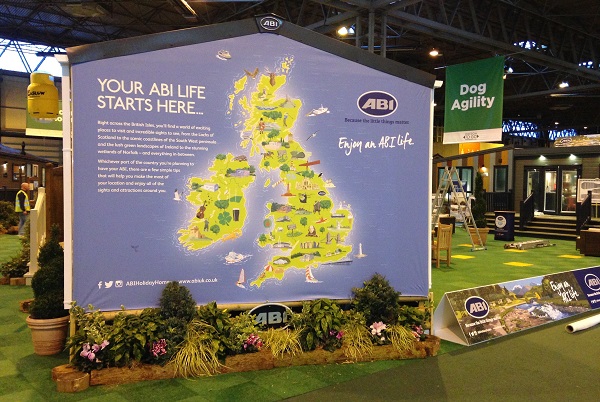 2. Be bold, bright and colourful
With so many brands competing for attention, colourful displays are a must for attracting attention. Pop-ups, graphic panels and bespoke modular stands can be adapted to whatever shape, size or colour you require, so don't hold back! Make them bright, eye-catching and interesting to look at. Avoid simply using plain text and weave in some graphical or image elements to really bring your designs to life.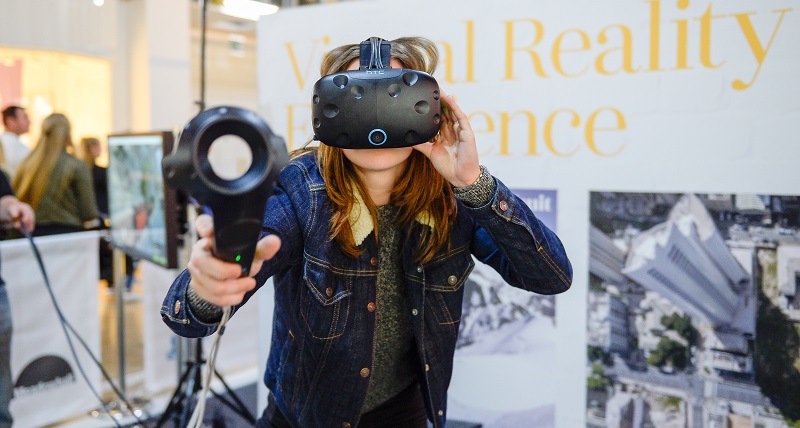 3. Go interactive
Attracting enough attention from passers-by and persuading them to stick around can be tricky at trade shows, particularly when there's so much else going on all around them. Creating an interactive display is one way to turn heads and generate a buzz around your stand or booth.
It could be a game, puzzle, prize draw or feedback box – whatever the idea, printed visuals will make it a whole lot more engaging. This spin to win wheel we created for Student Shopping Night at Meadowhall went down a storm with the students, who won all sorts of exciting prizes.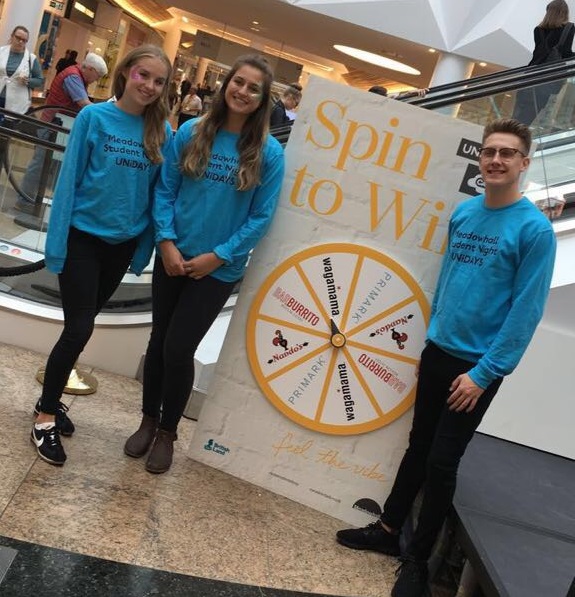 4. Include a feature
Incorporating a feature that's unique to your brand, products or services is one simple way to get remembered by your target audience. Make sure the feature is relevant to your services, will generate interest and isn't a standard idea though.
For instance, we recently completed this branded bike for pizza oven manufacturer, DeliVita, by adding graphic panels to the bike's trailer. Displayed against the backdrop of these pull-up banners, the bike created a unique trade show centrepiece that attracted lots of attention from hungry prospects!
We recently created these panels for a mobile pizza bike along with backdrop banners for the wonderful guys at @HelloDelivita.

Have you checked out their ?ovens? Wow! pic.twitter.com/R391kAqN1f

— Digital Plus Ltd (@digiplus) April 6, 2018
5. Lay it all out
If you have quite a large trade show stand, it's important to think about the layout. Do you want different areas for hosting multiple prospects? Would you like a demonstration zone? Maybe you need a place where private sales conversations can take place?
Dividing up your space using graphics panels allows you to achieve your desired layout while also maximising your area. Each section you create can be printed with branded visuals and text, helping to get your messages seen from every angle.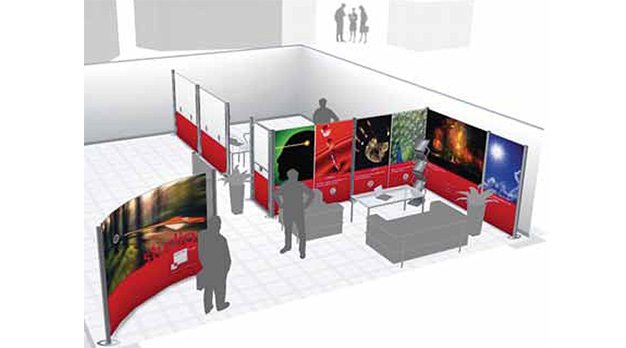 6. Think reusable
Do you regularly attend trade shows? Perhaps your company hosts events too? If so, it's worth thinking about reusable branding to save you time and money down the line.
Nowadays, branding can be printed on to reusable materials like acrylic, PVC or vinyl, which can easily be packed up and saved for another day. If you are reusing materials, you need to be mindful of your messaging, as you don't want to include something like the venue or event name that leaves your design out-of-date.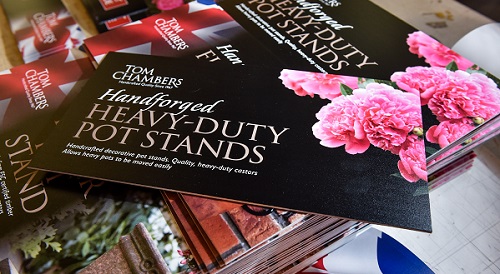 7. Takeaways
Giving your prospects something to take away with them is a no-brainer – and not just because we all love a freebie! Printed takeaways give your prospects a point of reference and can even help prompt an enquiry once they're back in the office.
Business cards, brochures, stickers and merchandise are all easy ways to get your branding in the hands of attendees. And while it might seem an 'old school' approach, it doesn't have to be! Opt for a sleek design that looks fantastic in print to make a lasting impression.
Do you have a trade show coming up? Do you want to make an impact with your printed display? Talk to our experts about delivering an eye-catching, affordable solution.