The very best print can make you stop and stare and large format print is no exception to this rule. Well-executed printed graphics have the power to elevate a message, making it more memorable and visually-appealing.
But what exactly goes into stand out large format print projects? And how can you be sure you're creating something that will deliver maximum impact?
Well, the answer is through a combination of careful planning, creative thinking and technical know-how. At Digital Plus, we've been completing large format print projects for over 20 years. This means we offer constructive advice that adds real impact and value.
We've refined our process over the years to make sure our clients achieve maximum visual impact every step of the way. Read on to see exactly what goes into each and every printed project we complete:
Step 1: The idea
Every project begins with an idea. Large or small, every idea has to start somewhere and it's our job to listen to them as they take shape. This is also the stage where we look at what's practical, what's affordable and which methods will meet your objectives.
You might come to us with an idea for a ten foot billboard, but if we don't think that's the right approach, we'll tell you. After all, it's our job as print specialists to offer honest advice and help you get the most from your budget.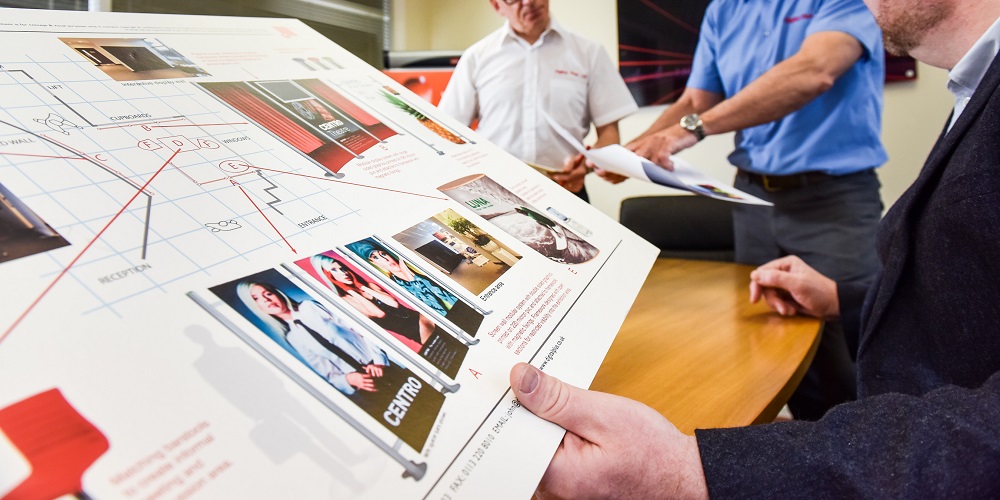 Step 2: Added inspiration
Taking on the initial ideas, we start thinking about materials and techniques to get the wheels in motion. You might want to share some examples with us and we'll also do our own research, narrowing down the best substrates, colours and textures for the job at hand.
If you project requires original artwork, we'll share our thoughts and consult with you on potential images and brand assets. It's at this stage that our team will also explore different options using visual mock-ups.
Step 3: Detailed design work
Now it's time for our designers to get to work. At this point, we produce detailed plans to show you exactly what your large format print projects will look like when they're complete. This not only helps keep you informed, but enables our production team to effectively plan the work that's required.
Step 4: Accurate prototyping
For the more complex projects, we always go through a prototyping stage. This helps us to test and improve our methodology and gives us the chance to iron out any kinks ahead of production.
Prototyping is useful, not only as a means of testing methods, but also as a way of speeding up the production process – as everyone knows what to expect!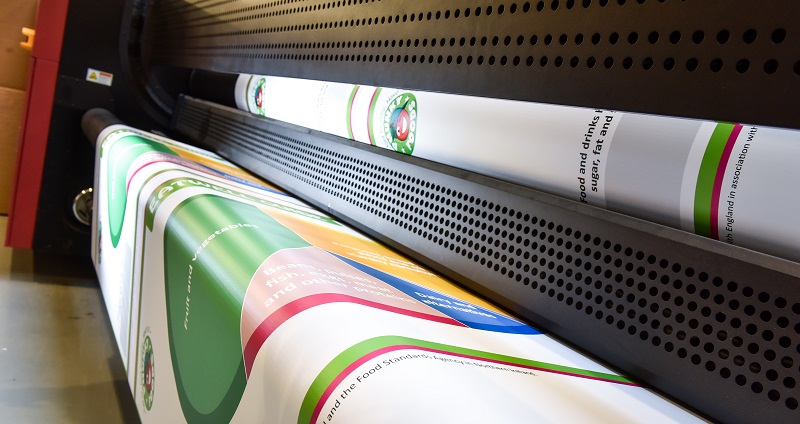 Step 5: A whole load of machines!
After the designs comes the physical printing work. We have a site full of state-of-the-art large format printers and cutting machines.
Having access to the right machinery is really important because it determines the quality of the end product. You can work with the most expensive materials on the market, but if they have been handled incorrectly on the wrong piece of equipment, they're going to wind up looking poorly-finished.
Step 6: Skilled, seamless installation (if required)
For some projects, efficient delivery is all that's necessary. But many clients require their graphics to be hung, fixed or secured in place.
The installation of your large format print can be just as important as the production. Get it right and you do the design justice for years to come. But get it wrong and you could compromise the final results.
Our dedicated installation team work around-the-clock, delivering and installing printed graphics to our exacting standards.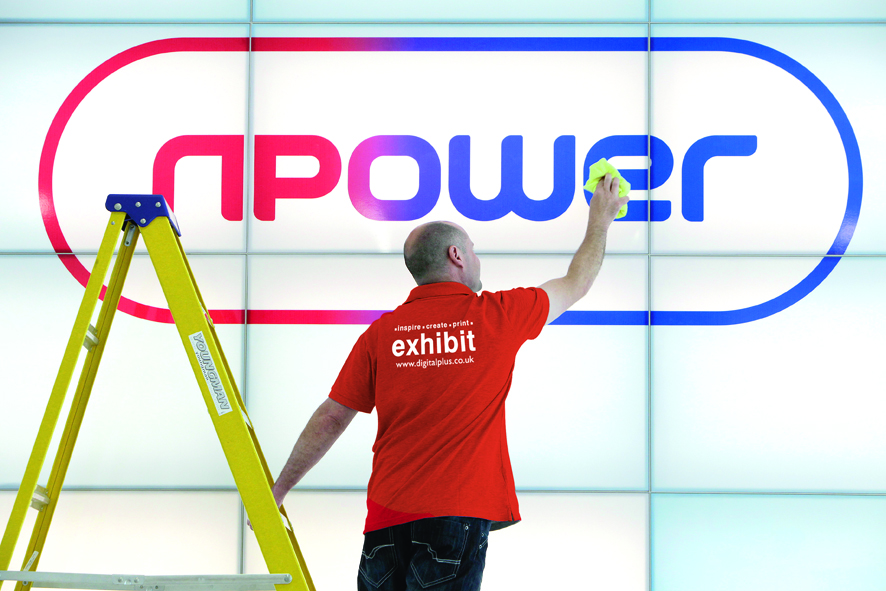 Step 7: Experienced aftercare
Once your large format print is on display and working its magic, we make sure you're completely happy and provide advice for maintaining it so that it stays in the best possible condition.
The key to the most effective printed campaigns is assessing the impact and learning from your findings, so don't be shy to ask people what they think! That way, you'll get to know your audience a little better and understand what appeals to them. Feeding this insight back into future printed projects will help you hit the mark each time.
Want to hear more from the specialists here at Digital Plus? Sign up to our newsletter for regular updates from the team.