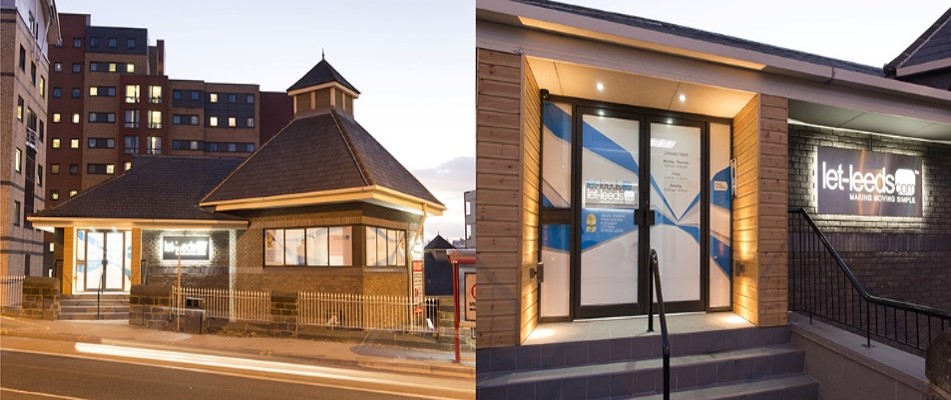 We've all heard the phrase 'don't judge a book by its cover' yet it's a sentiment that rarely applies in business.
Every day businesses are judged – consciously and subconsciously – on the appeal of their branding. In fact, a company's external branding can be one of the first things that draws you to them, or puts you off!
While external signage may be a practicality, it can also be the difference between customers walking through the door or walking past. Which is why it's so important to spend some time getting your external and internal site branding exactly right.
If you've had the same site branding for several years, it's probably worth taking another look at it. Read on to discover three ways a branding update can help you reach new customers:
Remind people you're there
When you've had the same branded signage for decades, you're going to start blending in with the scenery. Being an established, thriving business is undoubtedly a great thing, but that doesn't mean you won't benefit from refreshing your outward appearance every now and again.
Smart new graphics or updated signs send a positive message that you're still here – and still going strong! It can also help to draw in new attention from people who may have become accustomed to passing you by. A shiny new sign reminds others you're there and says 'hello, come and speak to us!'
Show the world you're headed in the right direction
Like it or not, the way your business looks to the outside world will reflect on how people perceive your products and services. You could be having a record year for sales, but your tired old branding or dilapidated signage will suggest otherwise.
Refreshing your branding prevents your business looking 'stuck in the past' and demonstrates to others that you're thriving and moving forward. This can help people to feel reassured of your capabilities and more inclined to do business with you.
Make a bold, smart first impression
Simply put, branding is about being seen and being remembered. Your current customers will be able to judge you on their experiences working with you, but prospects haven't got that far. What do you want them to remember you for?
Successful branding leaves a positive visual mark on the outside world. Even if someone knows very little about your company or its services, a well-branded site will help them have a more favourable impression than not.
Got a site that needs re-branding? Talk to one of our experts about your space and we'll help you develop some strong ideas.
Want to hear more from the specialists here at Digital Plus? Sign up to our newsletter for regular updates from the team