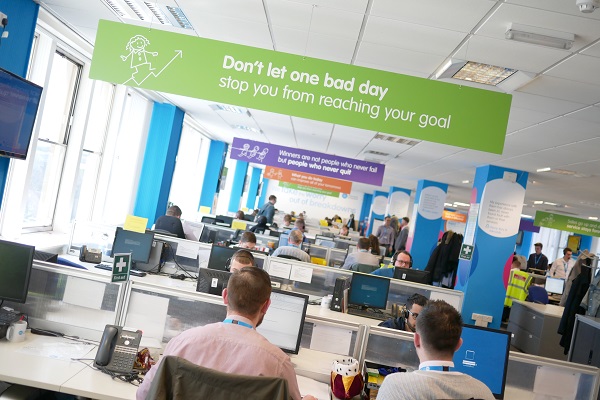 A stimulating office space helps to make your employees feel happier at work, as well as leaving a positive impression on visitors.
Smart office branding not only creates a more appealing place to work, but it is a simple and effective way of communicating your business' ethos internally and externally.
Thinking of branding your office space? Here are 5 reasons why it'll benefit your entire business: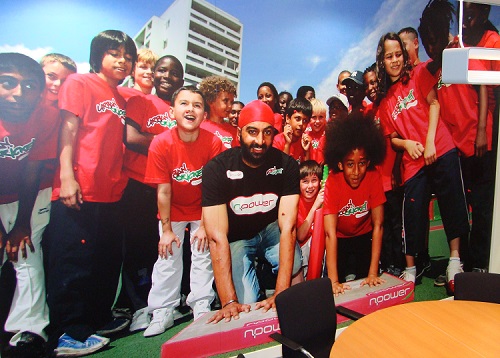 1. Celebrate your achievements
Brightening dull spaces with wall graphics and displays that celebrate team achievements is a great way of creating a shared sense of pride and ownership. Visually communicating your successes also helps visitors remember your business for your very best work.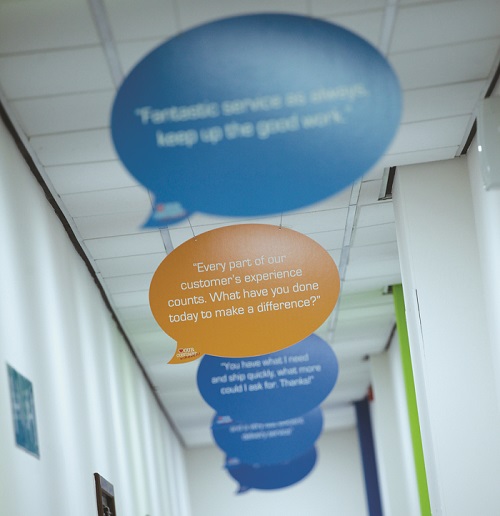 2. Strengthen your values
Creating a visual reminder of your company vision and values is a fantastic way of helping keep your team motivated and focused on tasks every day. Value statements are an easy way of helping everybody to understand team goals and can set a strong precedent for new and existing employees alike.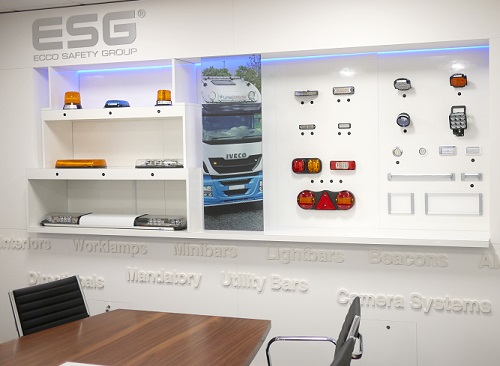 3. Facilitate engaging meetings
Dull, dank meeting rooms can all but extinguish enthusiasm. Equipping your meeting rooms with original graphics that reflect your expertise is a great way of making an impression on guests and creating an imaginative backdrop for your discussion.
Whiteboard graphics and magnetic boards allow you to even go one step further, acting as a tool for sharing ideas and facilitating conversations.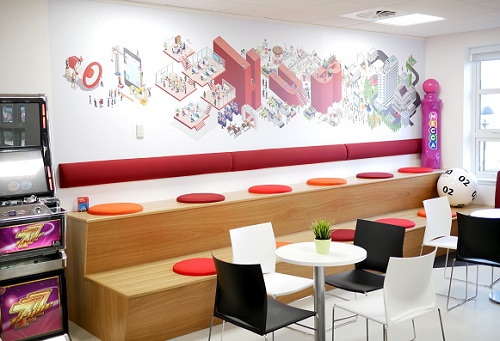 4. Create a place for your team to socialise
Decorating shared spaces with bright, colourful graphics helps to make your employees feel comfortable socialising and enjoying their break time on-site. Creating a pleasant environment for your team to eat, chat and relax is a simple and cost-effective way of increasing their day-to-day happiness at work.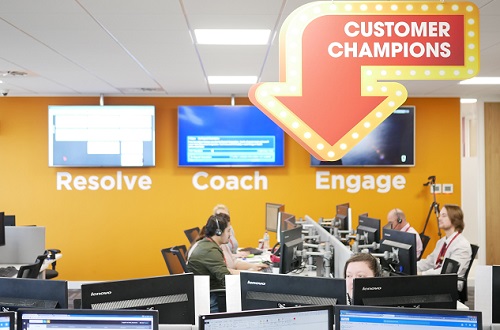 5. Make your space flow
Fitting out your office space with branded signage not only helps to make a rented premises your own, but it creates a cohesive environment where everyone knows they belong. Interior signage is not only essential for safety, but it can help your employees easily navigate the space and interact with one another more effectively.
Got an office that needs branding? Talk to one of our experts about your space and we'll help you develop some strong ideas.