What's the story?
 The first ever annual UKREiiF event was held at Leeds Royal Armouries on 17-19th May 2022. The event was led by property events company Built Environment Networking, referred to us via Mark Starbuck at Studio Tom, Dick & Harry . Having previously held events the team were aware of what they wanted to achieve but needed help and guidance with exactly how to realise this.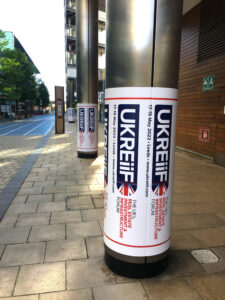 The brief was simple – high-impact branding and directional signage across multiple points throughout The Royal Armouries and surrounding Leeds Dock areas while keeping a keen eye on sustainability. The volume of print and signage was impressive and like any project of this scale required multiple site visits to ensure that all angles were covered.
What was the solution?
An incredibly robust portfolio of different print and Signage! Window graphics, hanging banners, flags, mesh banner, contra-vision, banner vinyl to name but a few, were all installed using the necessary access equipment and then removed using our in-house fitting team. This was coupled with the supply of nearly 100 freestanding totem boards using sustainable 10mm Smart-X and Xanita sat in wedge bases and set on freestanding aluminium frames.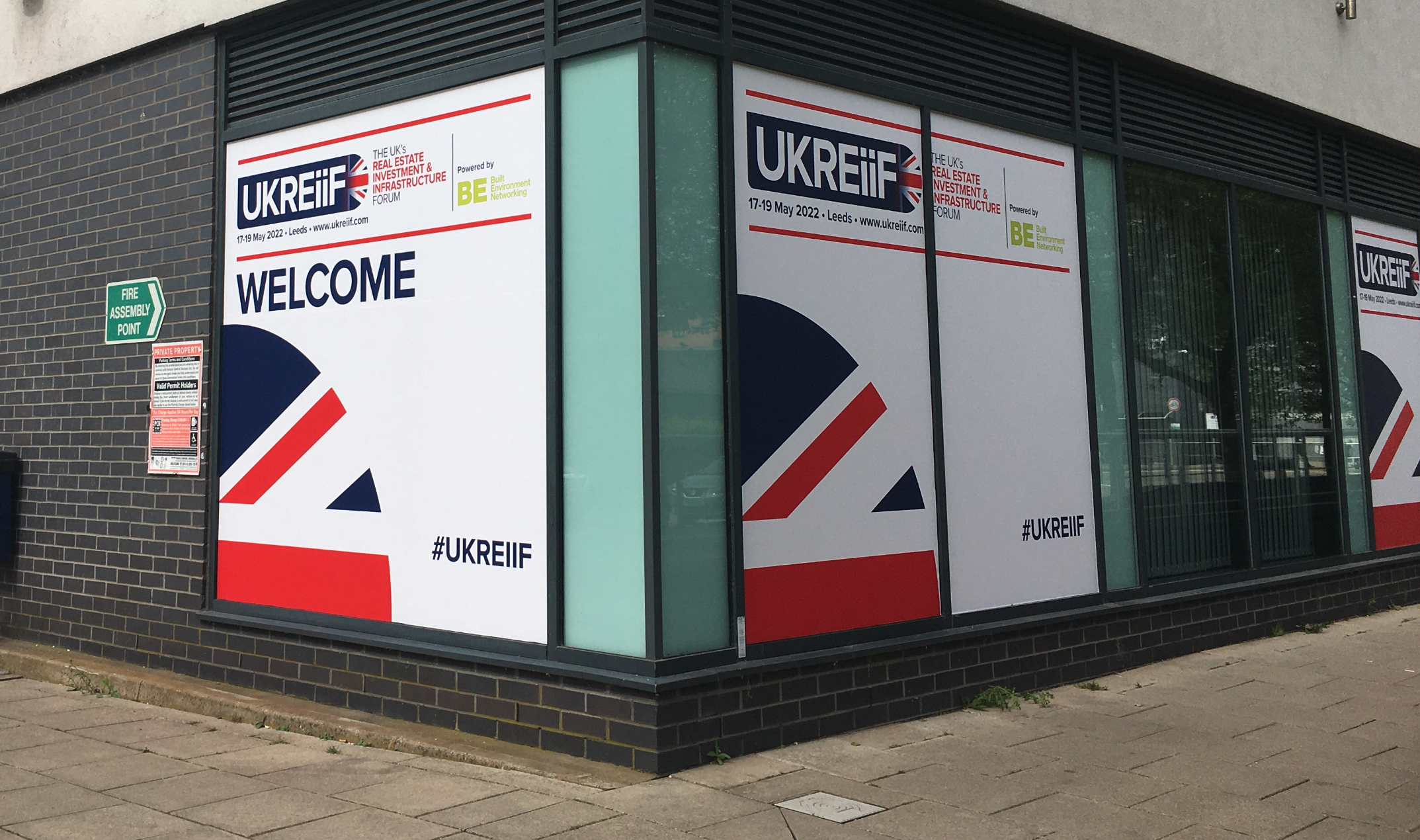 Far from straightforward was the task of branding the Canary Bar – a corrugated shipping container painted yellow with applied vinyl (not the first time we have approached a project like this, did you see our work on the JET 2 Hanger?). We installed this without causing any damage to the existing structure. Access to this area proved not without its complications but through careful planning, an eye-catching solution was executed.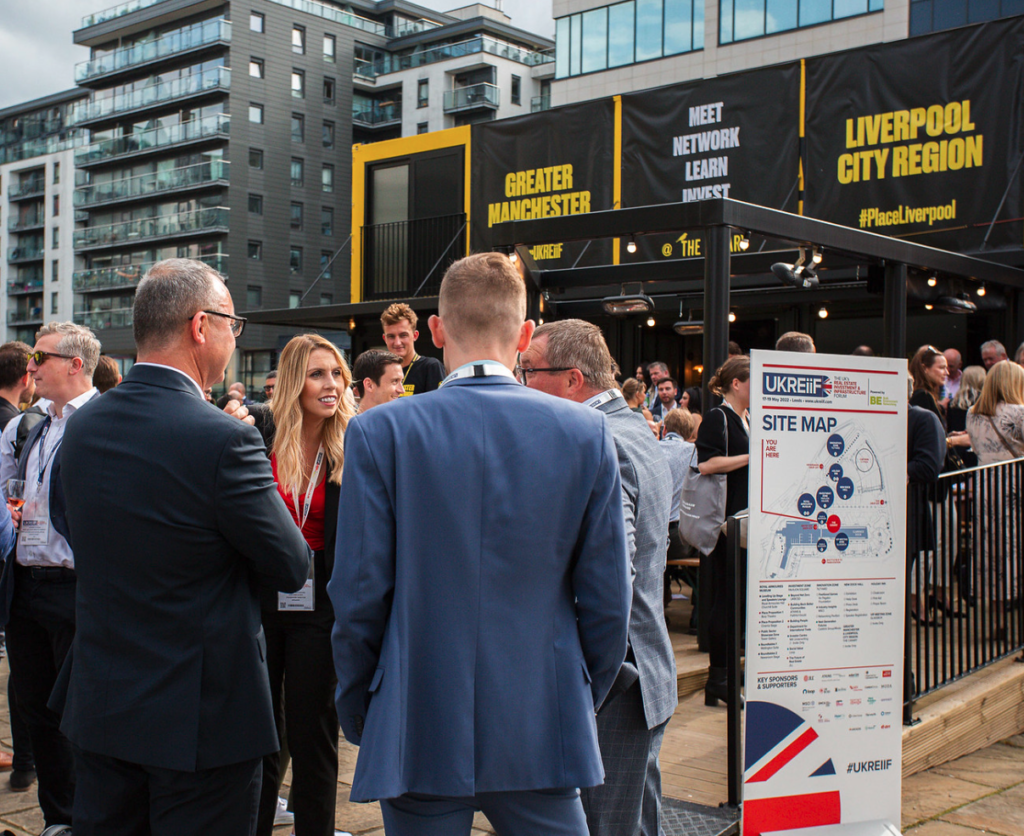 What were the results?
The most important result was that the event was a success and we had a very happy client:-
'Digital Plus were tuned into the business need from the very beginning, responsive to last-minute requests, and provided creative solutions and exemplary customer service.  As with any event, there are many suppliers that help us achieve our goals, Digital Plus were voted 'best supplier' from my internal event team'
The visual branding was immense, everywhere you looked there was UKREiff branding – coupled with the great weather and a huge turnout the event was a great success. We look forward to working on the 2023 event!
This project was spearheaded by our Business Development Manager James Vickerman, to speak to James and the team, please call on 0113 2783133 or email sales@digitalplus.co.uk