In our role as digital printing specialists, we handle projects of every shape and size. Part of the challenge of taking on a new project is adapting to whatever canvas comes your way. Not only can this test our resources, but it also requires plenty of creative problem-solving from our team.
Adapting to every canvas
Gone are the days where print = paper. Nowadays, digital printing technology allows us to place words and images on virtually every surface imaginable. We work with a huge range of materials and machinery in order to print graphics suitable for whatever backdrop our clients have in mind.
You could say we make our clients' digital printing dreams a reality…! While that might sound cheesy, it's true to say we spend time making sure every client is 100% happy with their printed graphics, no matter how great the challenge.
Take these two projects, for instance. The buildings in question are both for vehicle storage but at two very different ends of the spectrum. Here's how our team tapped into their collective experience and adapted to both projects.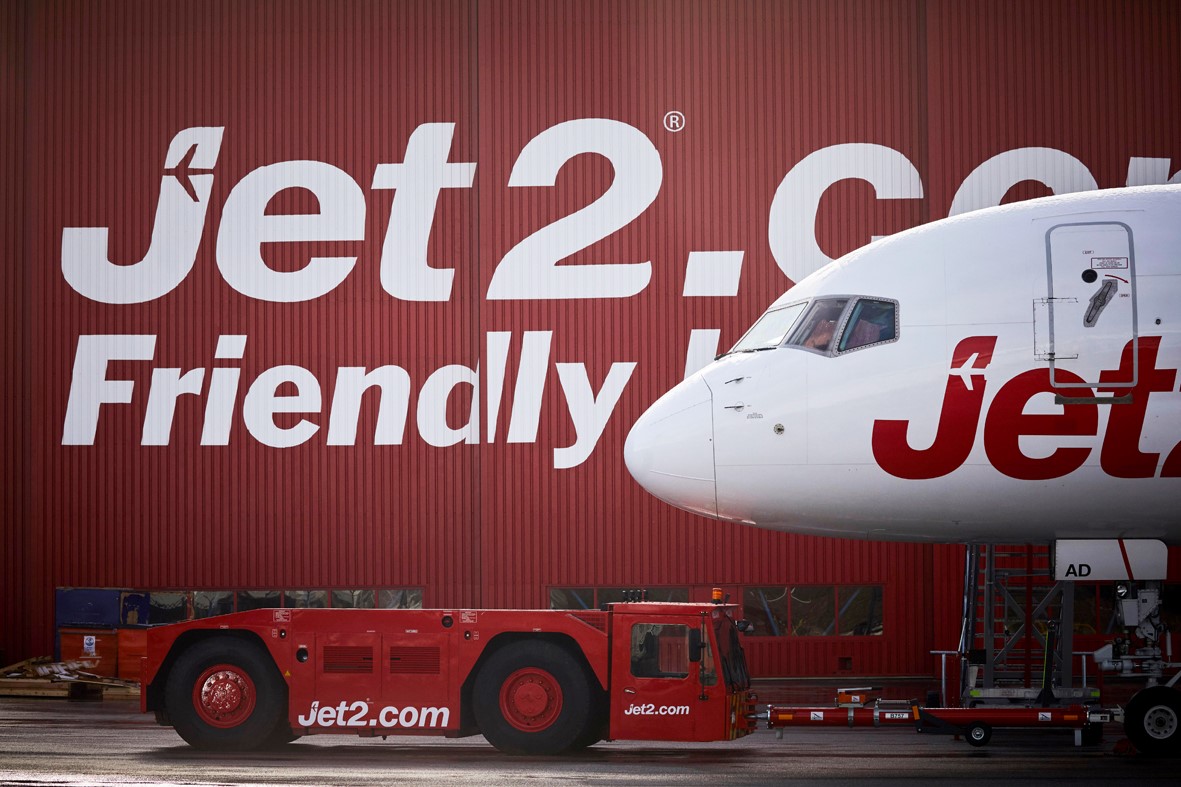 PROJECT #1: Print for an aircraft hangar
The first was a large aircraft hangar at Manchester Airport. Spanning 80m wide and over 20m high, the hangar is one of the largest structures we've dealt with here at Digital Plus. Added to this was the further complication that the surface of the hangar was corrugated.
Our approach was to work out a formula that accounted for the corrugated cladding, meaning the design wasn't going to be warped when applied to the hangar. With detailed calculations in place, we cut 246 individual sections of vinyl to make up 2 large and 2 small logos.
Preparing the vinyl sections was the straightforward part of this job – the real challenge was ensuring accuracy in light of the size of the finished design. However, by precisely scaling up our templating processes, we were able to apply the gigantic logos successfully first time around.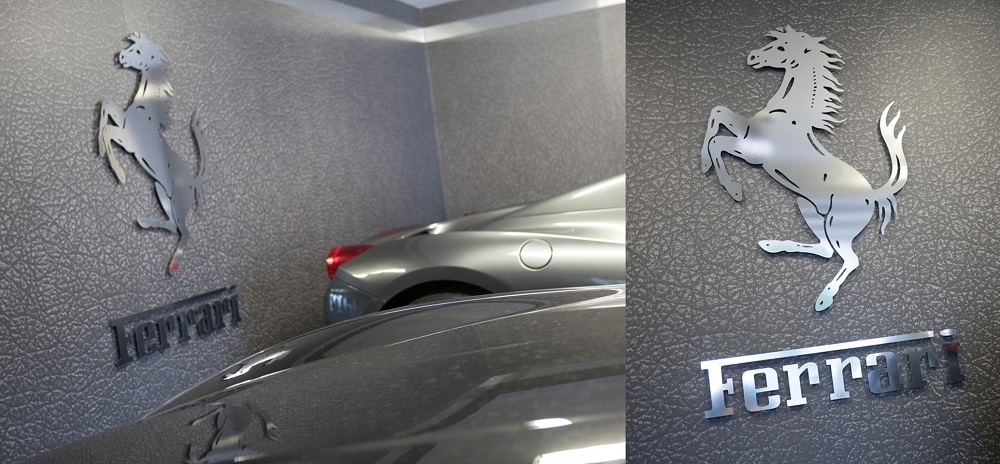 PROJECT #2: Print for a private garage
The second project in question was a private garage at a client's home. They approached us because they wanted to renovate their garage with custom graphics to house their collection of luxury Ferraris. This wasn't just a quick logo job and the client knew what they wanted to achieve, but they didn't know how to achieve it.
The team spent some time carefully dissecting the brief and talking to the client about their ambitions for the finished room. It was clear that an off-the-shelf solution wasn't going to fulfil the requirement, so we narrowed down some techniques that might work and began experimenting.
To achieve the leather-look wall coverings, we started by creating a piece of original artwork to simulate the effect. This was digitally printed onto self-adhesive wall vinyl, complete with a protective laminate. We then designed a laser cut, stainless steel Ferrari logo to adorn the wall as an elegant centrepiece.
The finished space is completely unique and has been executed to such a high standard that, at first glance, it could be a Ferrari showroom! The client was completely satisfied with the results, which met their brief without compromise.
The same dedication
Both of these projects serve to illustrate that accomplished digital printing really comes down to the effort you put in. If you spend time working out a plan, testing your theories and refining your processes, you can deliver outstanding results – whatever the original brief.
When dealing with graphics of every kind, for a huge range of clients, it's important to not lose sight of the individual value of each project. We have a responsibility as digital printers to stretch our capabilities in order to provide lasting results for all our clients, whatever their requirement.
Want to hear more from the specialists here at Digital Plus? Sign up to our newsletter for regular updates from the team.