Poster printing onto thin PVC, the traditional poster product has evolved.
Why use paper when 220mic and 440mic PVC opens the door to a variety of possibilities.
One of the questions we often ask when obtaining a brief is where the poster is going to be placed. Now there is no need to worry if paper is up to the job or whether it will last the test of time.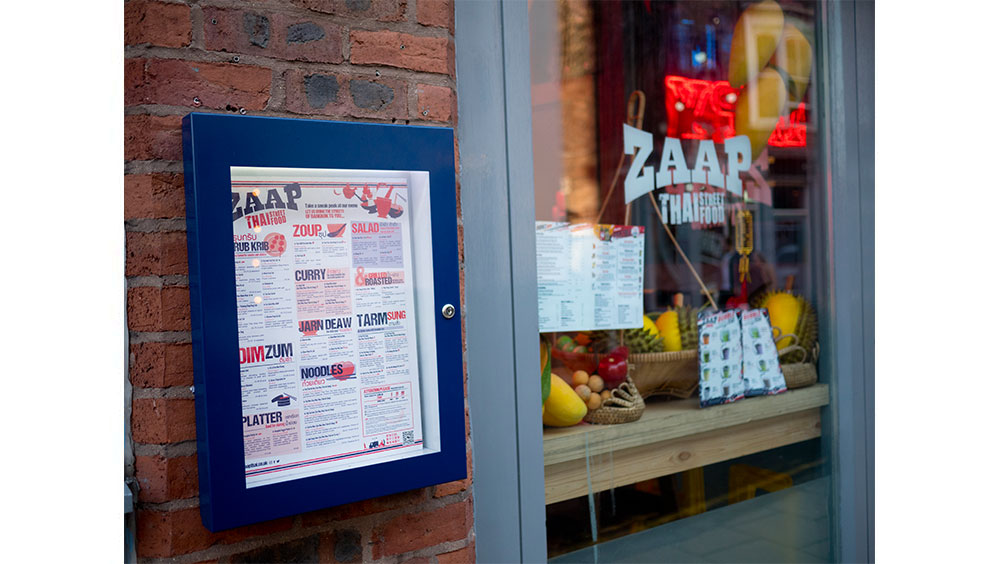 Much of our work is seen at bus shelters, large poster sites, shop fronts, outdoor events etc. Supplied with suckers these can even been used in windows regardless of condensation, making them easy to remove.  For poster work the answer is a simple one, 220mic and 440mic PVC printed on rolls of up to 1.6m wide or on flat sheets. The key benefits of both products are:
Tear proof
Weatherproof
Wipeable
UV protection up to three years outdoor
Flame retardant, Self-extinguishing when removed from the source of flames
Comparatively priced to paper
The product itself is brilliant white, so the print is sublime. As it has a matt finish, there is never a problem with glare from spotlights or neon lighting when in situ, something not everyone considers when choosing their materials.
This durable material is easy to print in volume, taking advantage of the fact that we can print two 50 metre rolls at a time. It's a great product as we can print it double sided making it a great solution if hung from a ceiling for example.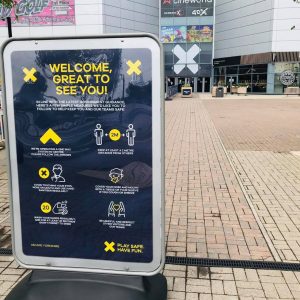 Although the common usage of both products tends to be posters for external and internal environments, we often place such graphics in hardware such as sandwich boards, pavement cases (these that can be found here)
Poster printing onto thin PVC is also widely used in exhibition graphics, whether that be graphics for a shell scheme already in place or as graphic drops on pop up stands fitted with magnetic tape to the reverse. When it comes to event day, graphics for event and exhibitions are easy to transport as 220mic and 440 mic PVC graphics are roll-able!
Don't just take our word for it, see what one of our customers has to say…
"The material Digital Plus print on for our posters is an excellent quality material and finish, great for outdoor use. The Ink is really vibrant!"  Jade Elliot, Marketing Manager Xscape Castleford
Get in touch for a free sample or tell us about your next project. here