Hoarding design and print – made easy for property developers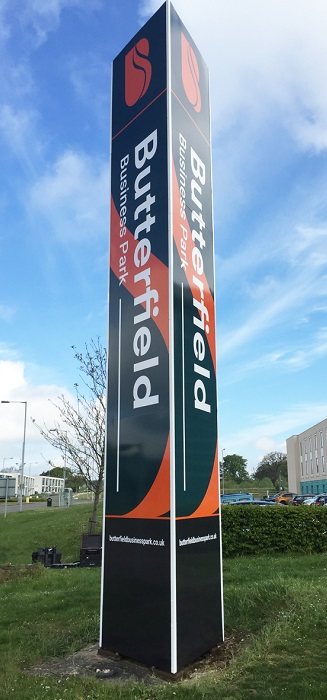 It's a busy time for construction across Yorkshire, with new housing and commercial property developments springing up all over central city areas and brownfield land alike.
In addition to city centre office space and student accommodation, there are affordable homes planned for South Leeds, and work has recently begun on the residential side of the Kirkstall Forge development. Elsewhere in the region, there are calls to build on brownfield land that could lead to thousands more new homes being created.
With all of these developments taking place, it's important to make sure your projects are properly marketed
In a competitive market place, measures like effective hoarding design and other printed on-site advertisements make your development known to the surrounding area.
Targeting people driving or walking past with high impact graphics is an easy, yet effective, way of generating interest and grabbing the attention of potential customers.
Whether you're trying to attract investors, agents, businesses or homebuyers, the likelihood is these people are already within the area. And failing to communicate with them is a missed opportunity.
Hoardings are an ideal way of reaching people as you have such a large surface area to work with. It's essentially like having your own billboard! The important thing is to make sure the space incorporates a strong design that includes all of the relevant information.
Your hoarding designs should…
Position your development's USPs.
Show people a sneak preview of the finished result.
Tell people who you are (logo, website, contact information etc.)
Advertise offers or investment opportunities.
Conceal unsightly building work (if required).
Local design and installation for hoardings and more
Working with a dedicated large format print company can make your life easier. At Digital Plus, we're the first port of call for all kinds of print for our property clients. Not only do we meet our customers' deadlines, we provide advice on messaging and suitable materials, depending on how and where the printed materials are being used.
This includes…
Hoarding graphics
External banners
Wayfinding and safety signs
Show home plaques and signs
Sales office wall graphics
Large development maps
External/Internal Floor graphics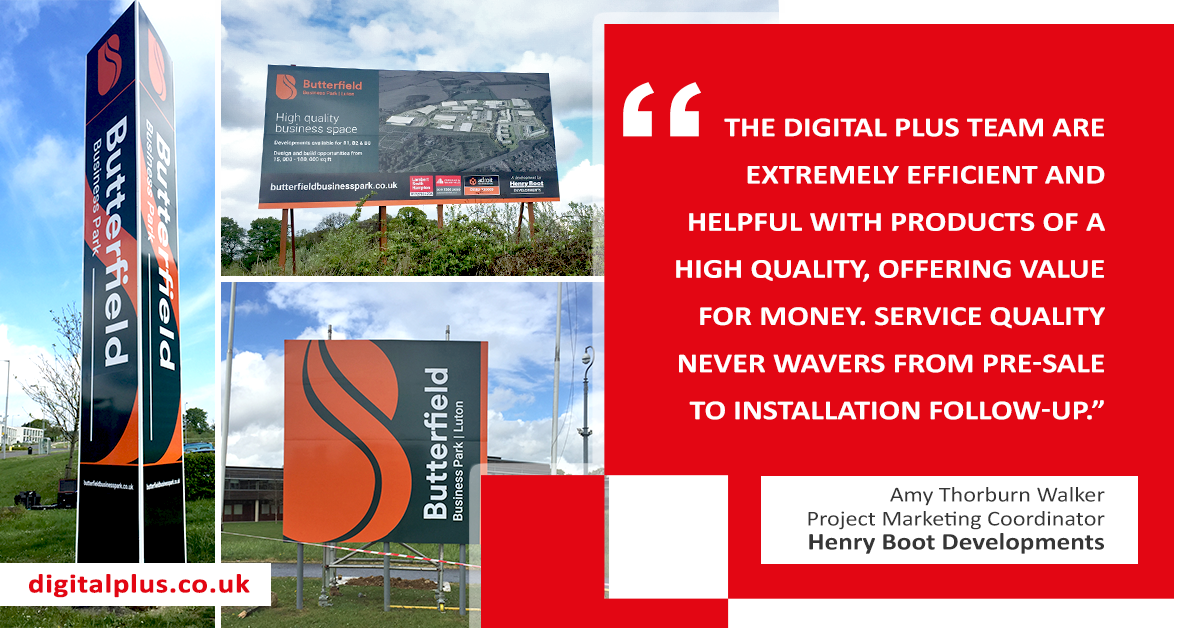 Tight deadlines and competitive prices
It's a fact of life that large projects often have changeable deadlines. This is where having a dedicated printer can really save some time. Having worked with a company once, your branding and specification details are already on record.
This makes tight turnarounds much more achievable. Printed graphics can be produced on demand, whenever offers change or new art needs implementing. For instance, we hold your artwork and our in-house designers make changes against templates, saving time and keeping prices competitive.
Do you have any residential property developments or other construction projects that need marketing to potential buyers? Simply get in touch on 0113 278 3133 or via sales@digitalplus.co.uk and we'll help you find the right products.