Big print ideas for events, activities and interactive displays
Print isn't all about branding or sharing a message.
It can be about bringing people together and creating a spectacle too.
We've helped lots of businesses, schools and organisations create one-of-a-kind games and interactive activities using big print. And the results have been fun, creative and truly memorable!
Whether your idea is for a one-off event or something that's going to be used time and again, there's a way to achieve it using print. Take a look at these projects for a little inspiration…
Here's something a little different! ????

We were recently asked by @Clipnclimbworld in #Leeds to create a giant-sized word building board for use on their team motivational #corporate days.

The board was designed, printed onto 5mm rigid PVC and delivered within 2 working days!? pic.twitter.com/g7C0mMfvdR

— Digital Plus Ltd (@digiplus) February 14, 2019
Clip 'n Climb get motivated
These giant-sized word building boards were created for leisure sports company, Clip 'n Climb, to use with their team corporate days within a motivational word game. The giant board design made the activity more engaging and meant the team avoiding having to work around a desk.
The boards were printed on to 5mm rigid PVC and will be used many more times in the future.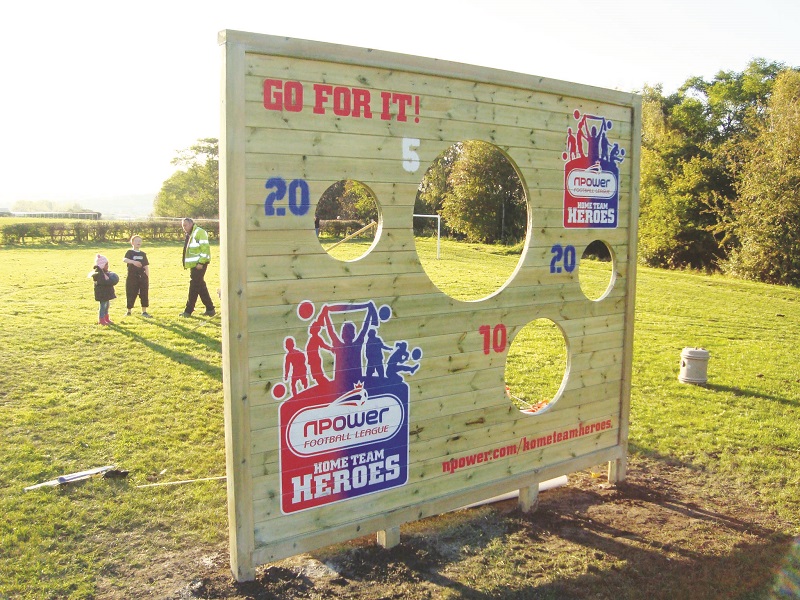 Footy fun for local Leeds children
As part of npower's Home Team Heroes campaign back in 2010, Leeds United players joined a team of 72 local volunteers to transform Beggar's Hill, which overlooks Elland Road. Part of the transformation was the installation of this wooden printed board for football shooting practice.
It just goes to show that a little community spirit and some colourful ideas can really go a long way!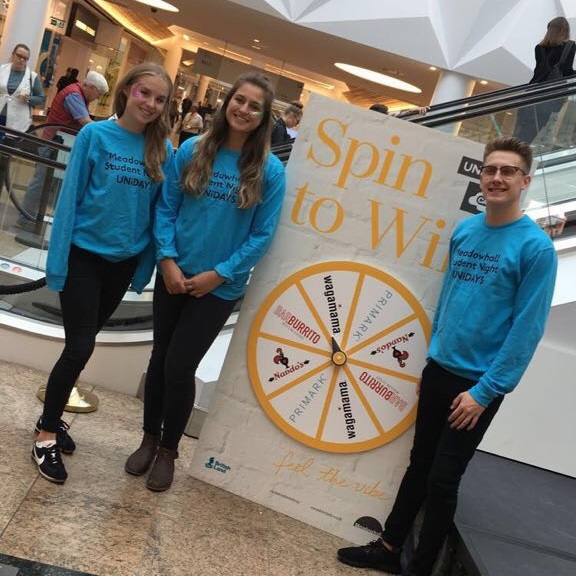 Spin-to-win for Meadowhall Student Night
We created this interactive spinning wheel display for a student event at Meadowhall shopping centre. The wheel was printed with brand names and visitors were invited to spin the wheel to win vouchers from whichever name the wheel stopped on. It's a simple, but highly engaging idea.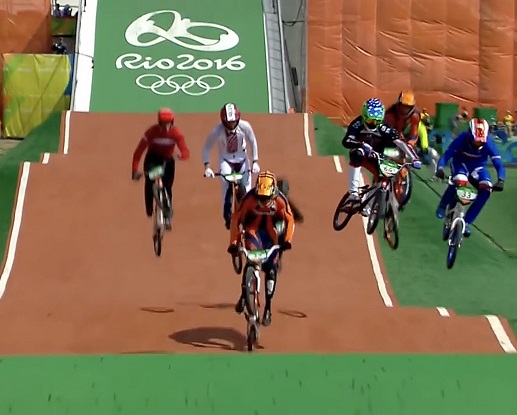 Big print for the biggest games of all…
Which games are bigger than the Olympic Games?
None! We printed these track graphics for the mountain bike course at the 2016 Rio Olympic Games. The printed vinyl had to stand up to heavy impact from the bike tyres, not to mention the blazing Brazilian sun!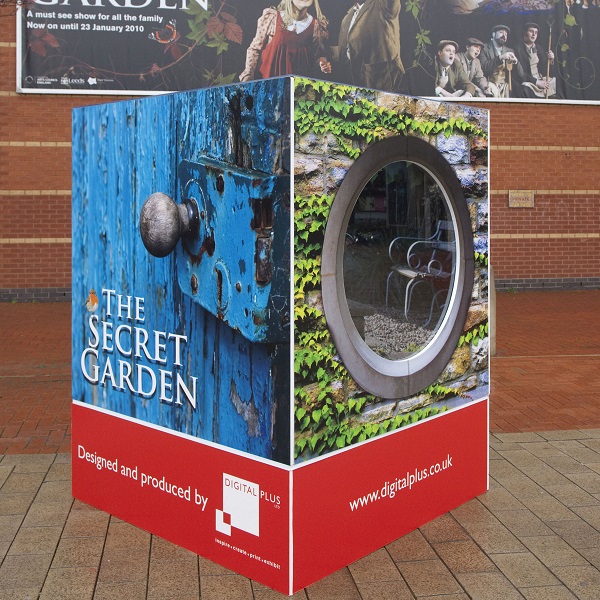 A secretive display to draw in the crowds
When you're trying to generate a buzz around an event, you need a unique display that turns heads. The West Yorkshire Playhouse (now called Leeds Playhouse) wanted to advertise their upcoming performances of The Secret Garden.
We helped them print and install this intriguing box-shaped display that encouraged passers-by to peek inside. In contrast to a traditional poster or billboard, the box is creative, unusual and leaves an impression.
Do you have an idea for an interactive game or display? We'd love to hear it! And turn it into reality for you too.  Just get in touch and tell us what you're looking to achieve.