Say hello to the new Jeti Mira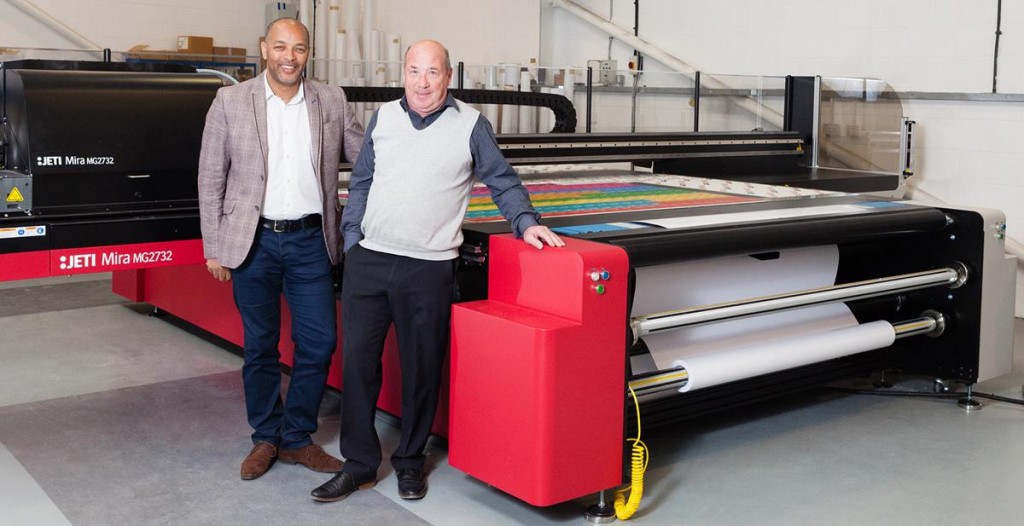 Digital Plus has installed a second Agfa inkjet printer just 18 months after investing in an Anapurna M3200i roll-to-roll. This Jeti Mira is a six-colour plus white UV-inkjet printer offering impressive print quality, versatility and productivity as it prints up to 227 m²/hr.
The Jeti Mira is a 3.2 x 2.7m larger format with primer and bolt-on roll-to-roll giving us various flexible options for printing. A growing area of business is office refurbishment, which requires the use of a wide variety of substrates and finishes. It is important that we stay ahead when it comes to technology and this printer provides the scope to meet our challenges for the foreseeable future.
We have a great deal of experience in colour reproduction and Digital Plus has built a reputation for quality, winning awards year after year, and are proud to be a preferred supplier to some of the UK's leading companies.
If you would like to know more about our printing services , press here>>