At Digital Plus we take on your graphic print project and deliver a solution, whatever your challenge.
Our complete project management service, Project Plus, provides a dedicated service from your very first enquiry to the post-installation aftercare.
Not only that, but Project Plus gives you access to our team of design and production experts to help you create an innovative and impactful visual solution that exceeds your expectations.
Find out more about our project management service in our latest infographic: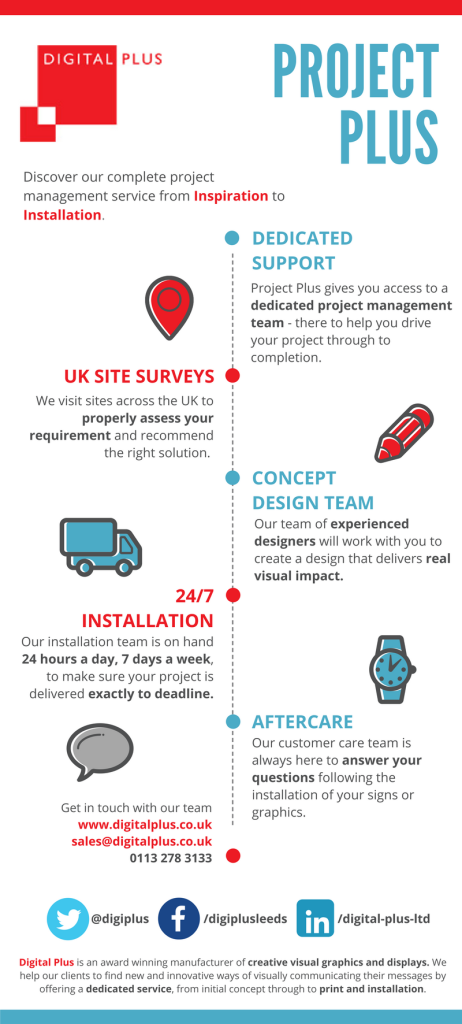 Got an upcoming project? Find out more about Project Plus by speaking with our team.